Six selected directors include Michaël R. Roskam [pictured], Kim Ki-duk and Sion Sono.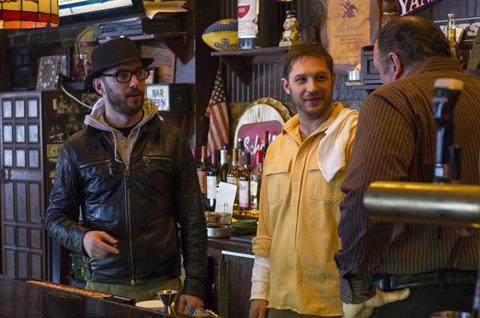 Six international directors who share a history with the Karlovy Vary International Film Festival (July 3-11) are to present one of their favourite films at the 50th edition of the festival in the Czech spa town.
The special section, titled Six Close Encounters, will include contributions from directors Mark Cousins, Kim Ki-duk, Sergei Loznitsa, Luis Miñarro, Michael R. Roskam and Sion Sono.
Each will select and personally present a favourite film that played a fundamental role in defining their own styles on filmmaking.
"It is extremely important to us that we maintain long-term relationships with filmmakers whose work we follow continuously, often from the beginning of their careers, which in many cases were launched at the Karlovy Vary International Film Festival," says KVIFF artistic director Karel Och.
Mark Cousins: A Moment of Innocence (Nun va Goldoon, 1996), Mohsen Makhmalbaf.
Kim Ki-duk: Poetry (Shi, 2010), Lee Chang-dong
Sergei Loznitsa: The Asthenic Syndrome (Astenicheskiy sindrom, 1989), Kira Muratova
Luis Miñarro: Touch of Evil (1958), Orson Welles
Michael R. Roskam: Rififi (Du rififi chez les hommes, 1955), Jules Dassin
Sion Sono: Babe (1995), Chris Noonan
Belgian filmmaker Roskam, whose feature debut Bullhead played at KVIFF, is back this year with The Drop, starring Tom Hardy, Noomi Rapace and the late James Gandolfini. He has selected the film adaptation of Auguste Le Breton's Rififi by director Jules Dassin.
Northern Irish filmmaker Cousins has seen several of his documentaries play at KV including The First Movie (2009); 15-hour The Story of Film: An Odyssey (2011); and What is This Film Called Love? (2012) among others.
This year Cousins' I Am Belfast will play in the Documentary Films Competition. His Close Encounters selection is A Moment of Innocence by one of the leading directors of the Iranian new wave, Mohsen Makhmalbaf.
Korean director Kim Ki-duk has seen nearly all his films secreened at KV over nearly 20 years, opening the festival in 2006 with Time. This year he will bring the world premiere of his latest feature, Stop.
For Close Encounters, he will present Poetry, directed by his colleague and countryman Lee Chang-dong.
Loznitsa, a Belorussian director based in Germany, first took part in the Karlovy Vary IFF in 2001 when his feature-length documentary The Settlement (Poselenie) received a special mention. His Cannes Competition titles My Joy (2010) and In The Fog (2012) also played at KV, where he will this year present Old Jewish Cemetery in the Imagina section.
For Close Encounters, he will show director Kira Muratova's magnum opus, The Asthenic Syndrome, an epic about the state of Soviet society during the spread of perestroika that won the Special Jury Prize at the 1990 Berlinale.
European producer Miñarro won the Crystal Globe for Best Film in KV in 2010 for Agustí Vila's The Mosquito Net. As a director, KV presented the world premiere of Miñarro's Familystrip in 2009 and documentary 101: Manoel de Oliveira as Seen by Luis Miñarro in 2012. Last year, Miñarro was chairman of the KVIFF international jury and also presented his feature directorial debut, Falling Star.
For his contribution to Close Encounters, Miñarro has chosen Orson Welles' film noir Touch of Evil.
Perhaps the most unexpected choice for the section comes from Japanese director Sion Sono whose horror titles such as Noriko's Dinner Table and Guilty of Romance have played at KV and this year presents his hip-hop opera Tokyo Tribe.
He will be showing his favourite film, Babe (1995), Chris Noonan's family comedy.