Central and Eastern European projects seeking finance, distribution and festival partners have been presented to industry at the Karlovy Vary International Film Festival (KVIFF).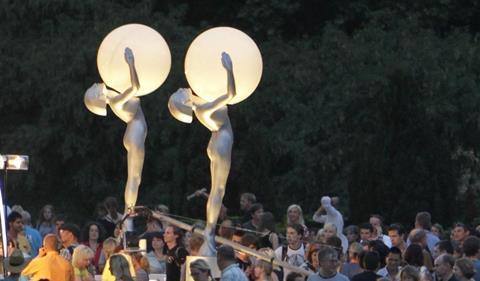 Among the 15 projects vying for the $11,000 (€10,000) funding prize is writer-director Marian Crisan's low-key thriller Orizont, about a family who get more than they bargained for when they set up a guest house in a remote part of Romania.
Crisan's third film, which was among the more intriguing presentations, is produced by Mandragora Movies and Solar Pictures Film Group founder Bobby Paunescu.
The director's debut, Morgen, won the Special Jury Prize at the Locarno Film Festival in 2010.
Sofia Exarchou's feature debut Park, a Greek-language drama about disaffected youth in a decaying contemporary Greece, was selected for both the Sundance Screenwriter's Lab and Director's Lab last year, the only European project in the lineups.
Turkish director Ana Yurdu's debut Motherland, which also caught the eye, is a portrait of a woman struggling to reconcile within herself with the same cultural schisms that divide modern Turkey.
Veteran Czech filmmaker Jan Nemec, recipient of a KVIFF lifetime achievement Crystal Globe in 2006, was at the session to show footage of The Wolf of Royal Vineyard Street, an autobiographical story about the director's experience at Cannes in 1968, the year the festival was curtailed, and his subsequent experience during the Prague Spring.
Czech comedy Mars, about a proposed space mission, was the first feature to shoot at the Mars Desert Research Station in Utah, while Houston We Have A Problem, a docu-fiction about the former Yugoslavia's space programme, counts HBO Europe among its nine funders and broadcasters. The film's teaser trailer has generated nearly 1.3 million hits on YouTube.
The winner of the $11,000 (€10,000) services award, sponsored by Barrandov Studios, will be announced at the festival this evening (July 7) and will be chosen by a jury comprising Berlin's Panorama programme manager Paz Lazaro, producer Titus Kreyenberg and sales executive Jan Naszewski.