Line-up includes seven world premieres and Oscar submissions from the Netherlands, South Korea and Kazakhstan.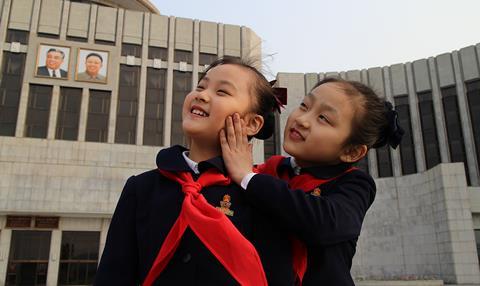 Scroll down for full list
Estonia's Tallinn Black Nights Film Festival (Nov 13-29) has revealed the international competition line-up for its 19th edition.
The festival will screen 18 titles in competition, comprising seven world premieres, three international premieres and eight European premieres.
Among them is Vitaliy Manskiy's North Korea documentary Under The Sun, which reveals a simultaneously absurd and sinister portrayal of life under the nation's regime.
The line-up also includes three submissions for this year's Best Foreign-Language Film Oscar.
The Paradise Suite, The Netherlands' submission, intertwines multiple storylines to highlight the trials and tribulations of modern day immigrants trying to survive in Amsterdam.
The Throne, South Korea's entry, is an 18th-century historical drama about internal struggles within Korea's royal family.
Stranger, Kazakhstan's submission to the Academy, follows a nomad living out a meagre existence in the Kazakh countryside.
Last year's winner of the Black Nights' main competition was Baldvin Zophoníasson's Icelandic drama, Life In A Fishbowl.
The festival previously revealed its Tridens First Features line-up, which has its inaugural edition this year.
Competition line-up
28:94 Local Time, David Safarian (Arm-Neth-Ger)
Avalanche, Morteza Farshbaf (Iran)
Black, Adil El Arbi & Bilall Fallah (Bel)
Bride, Paula Ortiz (Spa)
Dawn, Laila Pakalnina (Lat-Est)
Epitaph, Yulene Olaizola & Rubén Imaz (Mex)
Happy Hour, Franz Müller (Ger-Ire)
Insight, Aleksander Kott (Rus)
Let Her Cry, Asoka Handagama (Sri L)
Orizont, Marian Crisan (Rom)
Stranger, Yermek Tursunov (Kaz)
The Automatic Hate, Justin Lerner (US)
The Paradise Suite, Joost van Ginkel (Neth-Swe-Bul)
The Prosecutor, The Defender, The Father And His Son, Iglika Triffonova (Bul-Swe-Neth)
The Summer Of Frozen Fountains, Vano Burduli (Geo-Rus)
The Throne, Lee Joon-ik (S Kor)
Under The Sun, Vitaliy Manskiy (Rus-Ger-N Kor-Czech-Lat)
Zinnia Flower, Tom Lin (Tai)