Croatian event moved to November for the first time, excluded documentary programme to strengthen the industry section.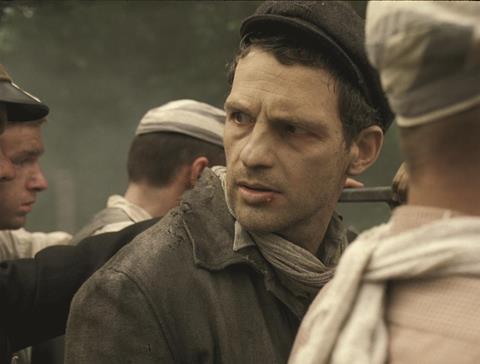 The 13th Zagreb Film Festival (Nov 14-22) saw Lászlo Nemes' Cannes Grand Prix winner Son of Saul win the main prize, the Golden Pram for best feature film and a cash prize of €4,000.
The holocaust drama beat 12 other first or second films by their directors, including Icelandic duo Rams and Sparrows, indie hit Me Earl And The Dying Girl, Czech offerings Family Film and Home Care, and Venezuela's Venice winner From Afar.
The jury, comprising directors Levan Koguashvili and Jessica Woodworth, and producer Christoph Thoke, said of the winner: "It's shattering. It's a masterpiece. It's unforgettable. A physical experience. An extraordinary film."
Special mentions went to Tobias Lindholm's A War, which world premiered at Venice, and Australia-Vanuatu co-production Tanna by Bentley Dean and Martin Butler, which won the audience prize in the Venice Critics' Week.
Shorts prizes
In the short film competition, the jury comprising directors Andrei Cretulescu and Sonja Tarokic, and Memento Films' festival coordinator Sata Cissokho, opted for French director Nora El Hourch's Cannes Shorts entry A Few Seconds (which also received €1,000), and gave a special mention to Ena Sendijarevic's Palm Springs title Fernweh (Holland).
The same jury was judging the Checkers programme, dedicated to short films by Croatian up-and-coming film-makers, and awarded HRK10,000 (€1,320) to Daina O. Pusic's The Beast, with two special mentions going to Andrija Mardesic's Two All Alone, and the EFA nominee Picnic by Jure Pavlovic.
Checkers celebrated its tenth anniversary this year, and on this occasion the festival organized a panel on distribution and placement of short films, with speakers including the shorts programmer of Cannes Directors' Fortnight Laurence Raymond and Curtas Villa do Conde's Salette Ramalho.
Date change
The industry programme this year was extended and augmented, with festival foregoing its documentary programme and moving from October to November for the first time in 13 years.
This enabled it to share expenses for some of the guests with the Ljubljana International Film Festival (LIFF), with which it overlapped.
"We moved the festival to November this year in order to get into accord with some other events, and start a collaboration with our Ljubljana friends," ZFF director Boris T. Matic told ScreenDaily.
"Another novelty this year is that we no longer have a documentary film competition. When we were starting off, we were the only festival in the country with an international documentary programme, but fortunately, in the meantime some purely documentary events appeared on the scene, as well as the Dokukino Kic cinema, which is fully dedicated to this genre."
Industry strand
The industry section included events such as My First Script workshop, mentored by regional screenwriting stalwarts Pjer Zalica and Srdjan Koljevic; and masterclasses by Woodworth and Thoke, as well as Danish editor Jesper Osmund, who also held the Rough Cut Workshop for selected documentary projects.
Nikolai Nikitin and Bernd Buder were in town for pre-selection screenings for the Berlinale.
In co-operation with the Croatian Audiovisual Centre, the festival organized a presentation of the Wajda Film School, as well as EKRAN+, a 22-day programme of project development, and continued its collaboration with Sarajevo Film Academy's film.factory led by Bela Tarr.
Youth/Audience awards
Dutch film-maker and actress Tamar van den Dop followed the screening of her film Supernova with a discussion with young audiences about cinema and film-making, as a part of the youth section PLUS which became competitive this year.
A jury consisting of five high school students awarded Sam de Jong's Prince, which received a special mention in this year's Berlinale Generation 14plus section.
Finally, the audience award went to Rudi Rosenberg's The New Kid, winner of the San Sebastian New Directors Award.
"The 13th Zagreb International Film Festival has turned out to be "lucky 13", the festival's artistic advisor and deputy chairman of the European Film Academy Mike Downey told ScreenDaily.
"Excellent box office, the quality and quantity of guests throughout the whole spectrum of the festival sections, the ramped up industry section and the sense that ZFF has become the city's leading cultural manifestation has justified the increased investment in screenings, invitations and infrastructure in festival base Kino Europa which celebrated its 90th birthday this year."