EXCLUSIVE: Sales outfit also inks deal with HBO Europe for TV rights.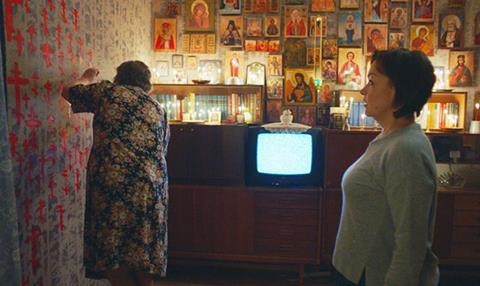 Warsaw-based sales outfit New Europe Film Sales has closed further deals on Ivan Tverdovsky's supernatural drama Zoology.
The film has sold to Estonia (Estinfilm) and Latvia (Kino Bize), while HBO Europe has picked up TV rights for the Central Europe region.
Zoology played at the Karlovy Vary Film Festival in July this year, where it won the Special Jury Prize. It has gone on to have festival berths in Toronto, Zurich and London, and also scooped the top prize at the recent Cottbus industry forum in Germany.
New Europe previously struck a deal with Arrow Films for North American and UK rights.
The film follows a middle-aged zoo worker whose quiet life in a small coastal town seems to be going nowhere until one day she undergoes a supernatural transformation.
It was produced by New People Film Company (Russia), Arizona Productions (France) and Moviebrats (Germany).
"We are thrilled to bring Zoology to both Russian-speaking and non-Russian speaking audiences in Central and Eastern Europe," commented New Europe's CEO Jan Naszewski.