Top brass at the 42nd edition of the Colorado event have announced the roster of 27 films, with surprises to come over the September 4-7 run date.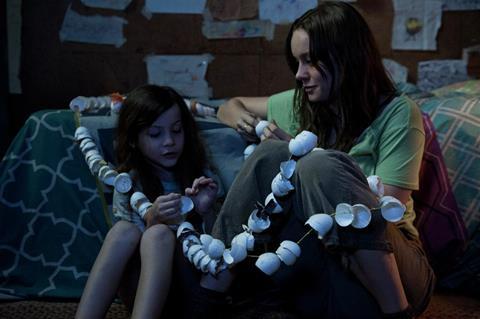 The line-up is as follows:
Carol (US), Todd Haynes
Amazing Grace (US, 1972/2015), Sydney Pollack
Anomalisa (US), Charlie Kaufman, Duke Johnson
Beast Of No Nation (US), Cary Fukunaga
He Named Me Malala (US), Davis Guggenheim
Steve Jobs (US), Danny Boyle
Ixcanul (Guatemala), Jayro Bustamante
Bitter Lake (US), Adam Curtis
Room (UK), Lenny Abrahamson
Black Mass (US), Scott Cooper
Suffragette (UK), Sarah Gavron
Spotlight (US), Tom McCarthy
Rams (Iceland), Grímur Hákonarson
Mom And Me (Ireland), Ken Wardrop
Viva (Ireland), Paddy Breathnach
Taj Majal (France-India), Nicolas Saada
Siti (Indonesia), Eddie Cahyono
Heart Of The Dog (US), Laurie Anderson
45 Years (UK), Andrew Haigh
Son Of Saul (Hungary), Lázló Nemes,
Only The Dead See The End Of The War (US-Australia), Michael Ware, Bill Guttentag
Taxi (Iran), Jafar Panahi
Hitchcock/Truffaut (US), Kent Jones
Time To Choose (US), Charles Ferguson
Marguerite (France), Xavier Giannoli
Tikkun (Israel), Avishai Sivan
Winter On Fire: Ukraine's Fight For Freedom (Russia-Ukraine), Evgeny Afineevsky.
The 2015 Silver Medallion Awards in recognition of "an artist's significant contribution to the world of cinema" will go to Steve Jobs director and Telluride regular Danny Boyle, as well as Bitter Lake director Adam Curtis and Rooney Mara, who will present Carol.
"We are thrilled to present such an exhilarating, diverse program for the 42nd Telluride Film Festival," said executive director Julie Huntsinger. "This year was an abundance of riches, particularly within the documentary category, and we feel privileged to celebrate these films and their artists with our audience in one of the most beautiful locations in the world."
Guest Director Rachel Kushner, who serves as a key collaborator in the festival's programme, presents the following revival programmes:

The Mother And The Whore (France, 1973), Jean Eustache
Mes Petites Amoureuses (France, 1974), Jean Eustache
Wake In Fright (Australia, 1971), Ted Kotcheff
Cocksucker Blues (US, 1979), Robert Frank
A Day In The Country (France, 1936), Jean Renoir, France, 1936) + Uncle Yanco (Francem 1967), Agnès Varda
The Mattei Affair (Italy, 1972), Francesco Rosi.
Additional film revival programs include Die Nibelungen (Fritz Lang, Germany, 1924), L'Inhumaine (Marcel L'Herbier, France, 1924), Retour De Flamme, a collection of short films curated by Serge Bromberg; and Restoring Napoleon with Georges Mourier who is currently overseeing the six-and-half-hour restoration of the film for Cinémathèque Francaise.
Backlot, Telluride's screening room featuring behind-the-scenes films and portraits of artists, musicians and filmmakers, will screen the following:

Cinema: A Public Affair (Russia, 2015), Tatiana Brandrup
The Century Of The Self (UK, 2002), Adam Curtis
Ingrid Bergman – In Her Own Words (Sweden, 2015), Stig Björkman
In The Shadow Of The Great Oaks (France, 2005), George Mourier
Peggy Guggenheim: Art Addict (US, 2015), Lisa Immordino Vreeland
Sembene! (US-Senegal, 2015), Samba Gadjigo, Jason Silverman
Dreaming Against The World (US, 2015), Tim Sternberg + Tyrus (US, 2015), Pamela Tom.
The 2015 Special Medallion award goes to Participant Media. Jonathan King and Diane Weyermann will be presented the award prior to a screening of He Named Me Malala. Participant Media films in the festival include Spotlight and Beasts Of No Nation.
The programme includes six Conversations and three outdoor Noon Seminars, as well as scheduled book signings by Emma Donaghue (Room), Guest Director Rachel Kushner and an outdoor screening of Jennifer Peedom's documentary Sherpa.