Eleven Swiss films and five Swiss co-productions will screen during the 10th Zurich Film Festival (Sept 25-Oct 5).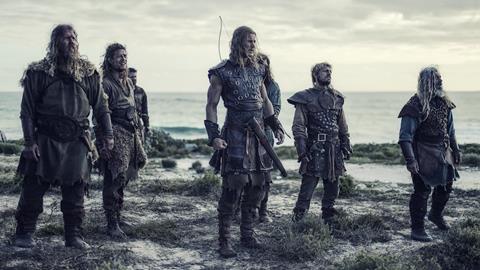 This year two local films will be vying for the Golden Eye in the festival's International Feature Film Competition: Simon Jaquemet's well-received debut Chrieg, which had its world premiere last week in San Sebastian, and Bruno Deville's comedy Bouboule.
The Swiss films to screen in the festival's new competition Focus Switzerland, Germany, Austria comprise: Children Of The Arctic by Nick Brandestini, who won the Golden Eye at the ZFF in 2011 with his documentary Darwin; Dark Star – HR Gigers Welt by Belinda Sallin; Die Demokratie ist los! by Thomas Isler; and Zu Ende leben by Rebecca Panian.
Out of competition titles include Claudio Fäh's epic Northmen: A Viking Saga and co-production The Wonders, directed by Alice Rohrwacher, which premiered in Cannes.
Daniel von Aarburg's documentary Carl Lutz – Der Schweizer Schindler will be screened in the Border Lines section, while features Freifall – Eine Liebesgeschichte by Mirjam von Arx, Padrone e Sotto by Michele Cirigliano, Palace Hotel by Emil Berna and Leonard Steckel, 11:23 – 9:59 (Projekt Angst) by Stefan Jäger, Der Vampir auf der Couch by David Ruehm and Ulrich Seidl – A Director At Work by Constantin Wulff all get their world premieres in the Special Screenings section.
A work-in-progress version of Samir's Iraqi Odyssey will also be screened in the same section.
While acquisitions business is generally sparse in light of most films having already been acquired for local distribution, the line-up still presents opportunities for distributors to unearth hidden gems. The festival is also increasingly an important launch pad.
"We work very closely with the festival because we have many premieres at the event," said Ascot Elite sales executive Roman Guttinger.
"Most of the big films have already been sold but sometimes a smaller film can get a big buzz and we become interested to see if we can do something with it," he continued.
That was the case in 2011 when the company picked up German-language audience award winner Unter Wasser Atmen (Underwater Breathing).
While Ascot has local rights to a string of bigger festival titles including Whiplash, Nightcrawler and A Most Wanted Man, tonight the company will be focusing on the launch of its own production, Fäh's Northmen: A Viking Saga.
"Northmen is very important to us," said Guttinger. "We do hope there might be one or two buyers present who haven't seen the film yet".