EXCLUSIVE: Titles include Just One Shot and supernatural fantasy Help! Breakup Ghost.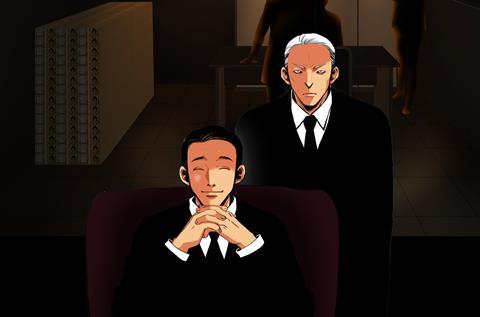 South Korean mobile platform Kakao is partnering with leading Chinese film and TV media enterprise Huace Group to adapt five Daum Webtoon comic titles for the big screen in China.
Launched in 2003, Kakao's Daum Webtoon platform has a reputation for running popular comics with strong storylines and fully-developed characters such as Moss and Secretly, Greatly, which have been adapted to film while Misaeng (Incomplete Life) made it to TV.
Kakao and Huace Group signed deals on four webtoon titles - supernatural fantasy Help! Breakup Ghost, gambling mystery Just One Shot, doppelganger fantasy Girl in the Mirror, and Cashero, a comic drama about an impoverished but feisty brother and sister making their way in the world.
The companies are also about to close a deal on the one-sided office romance My Boss Dies Once a Day.
Kakao said the deals are for the titles to be adapted into "movies, TV dramas or web dramas and distributed across China. All are proven hits in Korea, and are expected to appeal to Chinese fans thanks to their engaging, unique storylines and high adaptability to the Chinese culture."
Jon Chiew, head of global business at Huace Films said: "Leveraging the best of our capabilities and infrastructure, we are confident that we can bring out the utmost value from each of the five titles. As a leader in the field of cultural exchange, we will continue to discover and introduce more valuable content to the Chinese viewers."
Iggy Park, head of Kakao's Daum Webtoon team said: "It is a great pleasure to help our authors reach out to their current and potential fans in China through the screens. This marks a meaningful beginning of our effort to bring powerful webtoon content to the global screens."
KOSDAQ-listed Kakao's services include messaging, mail, search, news, advertising, gaming, e-commerce, music, and maps.