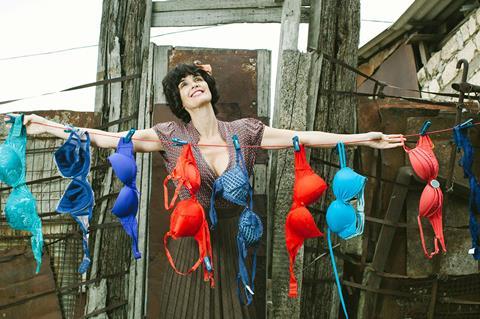 German sales agency Pluto Film has sealed a raft of deals on Veit Helmer's comedy The Bra.
It has been sold to Brazil (Pandora Filmes), China (Turbo Film), South Korea (Alto Media), India (Alliance Media), Poland (Fundacja Filmowa Warszawa), Italy (Lab 80), and former Yugoslavia (Cinemania Group).
The film launched at the Tokyo International Film Festival last October and is about a lonely train driver who searches for the owner of a bra he found on his train.
Pluto has also signed deals on Berlinale best debut feature winner Oray for Turkey (Mars Production), and holocaust survivor drama Ms Stern to the US (Film Movement).
Finally, Pluto has acquired Mongolian director Byamba Sakhya's Bedridden, a multi-generational story about a young writer who becomes bedridden.
Sakhya's previous feature, 2013's Hidden Control, premiered in Busan. Bedridden is in post-production, slated for a 2020 premiere.