Warner Bros' threequel tops UK box office with $9m (£5.9m) debut, including previews.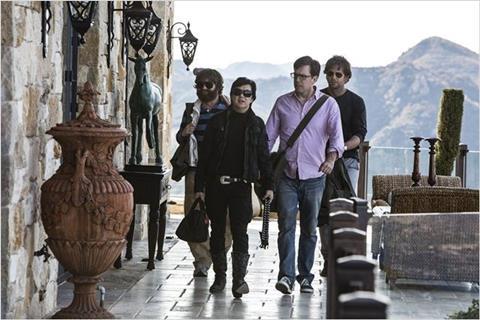 Despite good weather and poor critical response, The Hangover Part III has followed in the footsteps of its predecessors by topping the UK box office on debut.
Warner Bros' threequel debuted to a solid $9m (£5.9m), including $1.6m (£1.1m) in previews, to dethrone Fast & Furious 6 after one week. However, this opening was some way down on Part II's $15.7m (£10.4m) debut, including $3.1m (£2m) in previews, even if it's up on The Hangover's $4.8m (£3.2m) debut.
As of Monday, Part III stood at $11.3m (£7.5m) with The Hangover's $33.4m (£22.1m) tally the first in its sights. Part II's $49.5m (£32.8m) may prove a target too far.
Also for Warner Bros, The Great Gatsby is closing in on £10m after adding $3m (£1.96m) in its second weekend. Including Monday's $993,000 (£658,143) result, Baz Luhrmann's 3D adaptation is up to $13.7m (£9.1m) in the UK.
Even though it fell to second, Universal's Fast & Furious 6 is still speeding along in the UK.
The sixth instalment in the evergreen franchise added $5.3m (£3.5m) to climb to $25.7m (£17m) after just ten days in play. Expect the film to swiftly become the franchise's best performer at some point this week, surpassing Fast Five's $28.3m (£18.5m).
Following previews last weekend, Fox's Epic debuted with $4.8m (£3.2m), including $2.1m (£1.4m) in previews, to chart third.
It's a debut that compares favourably to other original Blue Sky Studios features, ahead of the likes of Rio ($2.3m/£1.5m), Robots ($4m/£2.6m) and the first Ice Age ($4.6m/£3m). However, it's worth noting that Epic's debut is a result of seven days.
The 3D animation enjoyed a healthy Bank Holiday Monday of $1.5m (£1m) and is up to $6.3m (£4.2m).
Also for Fox, The Croods has amassed a superb $38.8m (£25.8m).
Rounding off this week's top five was Paramount's Star Trek Into Darkness, which added $2.9m (£1.95m) in its third weekend.
That put the sequel at $29.3m (£19.4m) in the UK at the end of Sunday, just £2m shy of overtaking its predecessor's $32.5m (£21.4m) performance. Yesterday saw the sci-fi sequel break the £20m barrier.
Lionsgate released The Moth Diaries in 73 sites, resulting in a $157,000 (£103,577) debut, while Olympus Has Fallen is up to $9.4m (£6.2m) after six weeks in play.
From a limited release of 18 sites, Artificial Eye's Something in the Air grossed $30,000 (£19,836) on debut over Fri-Sun. As of Monday, it has taken $42,000 (£27,512) including previews.
This week sees saturation releases for Lionsgate's The Big Wedding (opens May 29) and Universal's The Purge. StudioCanal's Byzantium receives a wide release, while eOne's Populaire and Metrodome's Everybody Has A Plan are among the films receiving a limited release.