The Sweden-born, Poland-based director talks about his debut feature in Directors Fortnight.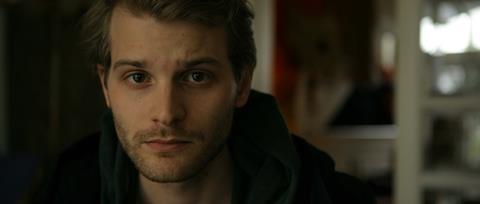 Magnus von Horn left his native Sweden to attend the Polish National Film School in Lodz, and the Warsaw-based director comes to Directors' Fortnight with his Sweden-shot debut feature, The Here After (Intruz), about a teenage boy who gets out of a juvenile detention center after committing a murder but finds it hard to be accepted by his community.
TrustNordisk handles sales, the film premieres on Thursday.
What surprised you about making your first feature?
I could never imagine it could take such a long time. I don't think I've learned so much on any other project except maybe my daughter being born. There have been so many adventures.
What brought you to Poland from Sweden?
I went to Poland when I was 20 years old, I knew I wanted to study film directing, I had been working on film sets in Sweden. I had heard that the Polish Film School was the best, it was an exciting adventure, I had to learn the language. I was young at the time, I felt the challenge was the biggest I could give myself.
Now I live in Warsaw — I prefer to live here but I wanted to tell stories from the country I am from. I can have distance and look at it in a different way. It's my past, my childhood, and my family that inspires me.
Is it important the film is set in a small town not in a city?
I always wanted it to be set in a small town. It's a place where people know each other, it's not a city where you can be a anonymous. He committed a horrible crime at age of 15, he comes back at 17 for a second chance. And does society let him have a second chance?…People are scared of what they don't know, they call it evil if they don't understand it…we defend ourselves from looking too deep, if you go too deep you see a mirror to yourself. All of us are able to commit evil actions but we are not evil.
How did you cast the film?
It was a very long process. I was casting for four or five months, I wanted the young kids to be nonprofessional and the adults to be professional actors. I wanted the kids to com from the farming community. I found them all except for the main character. Then we found one lead actor but he didn't want to miss the moose hunt in the fall for the shoot. I respect that. And then two weeks before we were scheduled to shoot, another actor resigned because of family pressure. So we shut down production for six months to keep looking. We lost money, that was a radical decision…but I saw on TV a documentary about a Swedish singer-songwriter [Ulrik Munther] who had an interesting face. He didn't have any acting experience, but it turns out he grew up in the same small town in Sweden I did. I put him to work on a farm in Sweden for a month, we rehearsed for three months with the other kids, mostly to gain trust and to involve them in the process. Then we started shooting.
What's the tone of the film, is it a thriller or more of a slow drama?
I wouldn't really call it a thriller…but it has a natural build up to it. It has a slow tempo with the characters. Nothing is told to the audience, unless it needs to be said to the characters in the film.
How did you and your DoP Lukasz Zal (Ida) prepare?
With Lukasz, we made a 'Bible,' like a '10 commandments' for the film, one of those was that the camera is a cat and not a dog. If you're fighting in a kitchen, a dog will run around and try to engage, the cat will will be in a windowsill watching and observing. I believe a lot in contrast between the image and what's happening inside the image.
Did you talk to juvenile offenders when you were writing the script?
I got the idea [for the script] when I was preparing my graduation film from the Polish Film School. I was reading police documents about a 15-year-old boy who strangled his gf because she fell in love with someone else. this was public information from the courts, I read the interrogations of the boy confessing to the crime, there was dialogue no explanation, I could somehow relate that this was a normal kid that he couldn't really understand what he had done and how he had to pay the consequences…when I was writing the script, I didn't want to build a story on facts, but make it so I could put myself into it.
What kind of stories are you drawn to as a filmmaker?
Until now it has been about young people who are unable to analyze or intellectually explain what they are going through, in extreme situations, sometimes irreversible. And also the concept of evil and what is evil, is there such a thing?
What's next?
The next film is not going to be about kids committing horrible crimes, I'm done with that (laughs). But I'm interested in extreme emotions and extreme situations. Next I have one film in Sweden and one film in Poland. One is going to be very plot driven and one is not very plot driven at all.