What are the hot new projects that are being backed by the Israel Film Fund, headed by the indomitable Katriel Schory?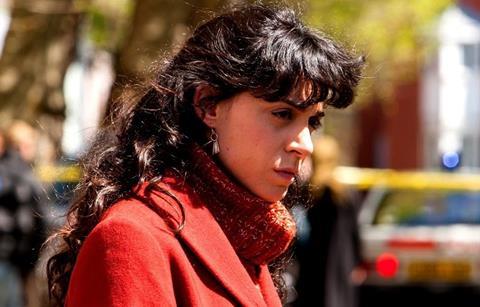 Features backed by the Israel Film Fund are expected to be regular fixtures on the international festival circuit over the coming year.
Samuel Maoz's Foxtrot, his first fiction feature since Venice Golden Lion winner Lebanon, respected film editor Tova Ascher0's identity-swap drama A.K.A. Nadia and Nony Geffen¹s drama Everything Is Broken Up And Dances are all attracting international attention.
One of two major state-backed funds that support Israeli cinema, alongside the Rabinovich Fund, the Tel Aviv-based Israel Film Fund metes out between $53,000 (ils200,000) and $528,000 (ils2m) to help finance 12 to 14 projects a year.
"This place is crazy for the stories it throws up," says Katriel Schory, executive director of the Israel Film Fund, who works tirelessly to promote Israeli film-making internationally.
"The population is so diverse, there are so many layers, minorities, communities, Israeli, Palestinian, secular and religious. We try to reflect that."
The tale of a woman who swaps her Arab identity for that of a successful Israeli career woman, A.K.A. Nadia premiered at Jerusalem Film Festival this year in the Haggiag feature competition. It is the directorial debut of Ascher, who is Eran Riklis's long-time collaborator and has edited more than 40 films during her career, including Lemon Tree and The Syrian Bride.
Maoz's Foxtrot is about an Israeli soldier coming to terms with a loss. The fund has invested its maximum amount of $527,000 in the project, which is being co-produced by Paris-based A.S.A.P. Films, Germany's Pola Pandora and Israel's Spiro Films. It is set to shoot later this year.
Geffen's Everything Is Broken Up And Dances is in post-production and is about a veteran of the Lebanon War, played by the director, who reinvents himself as a rock star. The film-maker's previous film Not In Tel Aviv won the special jury prize at Locarno International Film Festival in 2012.
Looking further ahead, the fund has just backed Home Port about a sailor who returns home after many years at sea, the next project from Erez Tadmor whose Wounded Land, set in the aftermath of a terror attack, premiered in Jerusalem.
As well as backing established names, the fund places great emphasis on nurturing new talent. These include Roman Shumunov with No Future, about a group of Israeli rappers struggling to make ends meet in the port of Ashdod, which is set to shoot later this year.
The fund has also green-lit Maysaloun Hamoud's In Between, which is about a Palestinian lawyer torn between her life in Tel Aviv's vibrant LGBT community and her conservative hometown in Galilee. It is produced by Shlomi Elkabetz. "It's intriguing because it tells the story of a whole sub-culture of Palestinians living in Tel Aviv," Schory explains.
Other fund-backed films expected to make a festival splash in the coming months include Dror Shaul's Atomic Falafel, a comedy about the Iran-Israel nuclear stand-off, and Eyal Halfon's football-based mockumentary The 90 Minute War, which is about an imagined moment when the Israeli and Palestinian governments decide to settle the Middle East conflict on the football pitch.
Shot in Israel, the West Bank, Germany and Portugal, the latter is co-produced by Israel's A Norma Productions and Germany's Gringo.
But the reality of life in a society as "crazy" as Israel can be challenging and even Schory, a seasoned veteran, admits recent political and economic turmoil is having an impact on the fund.
Amid the euphoria of Cannes 2014, where five of the fund's films premiered on the Croisette, and following a record-breaking year for Israeli films at the local box office, the fund found itself mired in controversy when film-maker Suha Arraf attempted to re-classify her Arabic-language, Ramallah-set, fund-backed Villa Touma as Palestinian rather than Israeli.
The move prompted fierce debate and a controversial change in the Cinema Law stipulating that all films receiving Israeli state funding must be classified as Israeli.
Further challenges include growing calls for a cultural boycott of Israel by pro-Palestinian campaigners, which resulted in a petition to Locarno asking that festival to drop its Israeli-focused Carte Blanche, co-organised with the fund. Schory will be attending.
At the other end of the political spectrum, Israel's new minister of culture and sport Miri Regev has threatened to cut government funding to bodies such as the Israel Film Fund that back works criticising the State of Israel.
Schory is taking a wait-and-see approach. "You cannot just wake up in the morning and say, 'I am going to change the regulations,'" he says of Regev. "There are laws, a process and a Ministry of Justice. I have no idea what will happen next month, next year, but for now nothing has changed."