John Whittingdale has lost his job as culture secretary.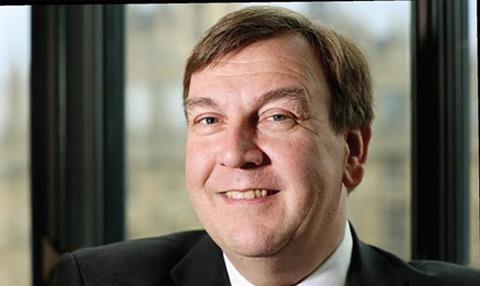 John Whittingdale has lost his job as culture secretary after 14 months in the post.
The MP for Maldon tweeted his 6,600 followers that it had been a "privilege to serve as culture secretary" as it emerged he had been left out of new prime minister Theresa May's first cabinet.
He added: "I wish my successor every success and will continue to support creative industries."
Whittingdale took over as culture secretary in 2015 from business secretary Sajid Javid.
His departure is likely to be celebrated at Horseferry Road after the minister launched a review into the future of Channel 4's ownership model and appeared to be in favour of privatising the public service broadcaster. In an interview with The Sunday Times in March he claimed C4 was "restrained by not being privatised".
During his time in office, he also oversaw the white paper setting out the future of the BBC which included plans for it to become more accountable and transparent. The extended 11-year charter also gave the BBC permission to launch Studios, axed the Trust and rewrote its public purposes for it to become more distinctive.
Ahead of the white paper, Whittingdale negotiated financial terms with the BBC which included handing the broadcaster the £725m cost of providing free licence fees for over-75s.
In September, Whittingdale, who was embroiled in a sex scandal with a prostitute during his tenure, opted not to make changes to the existing terms of trade following a review led by Ofcom.
A replacement has not yet been announced but Westminster journalists have suggested that Ashford MP Damian Green, a long-time colleague and friend of May, could take his place.
A version of this article first appeared on Screen's sister magazine Broadcast.