The debut of Polish director Marcin Koszałka will world premiere in competition at the Karlovy Vary International Film Festival.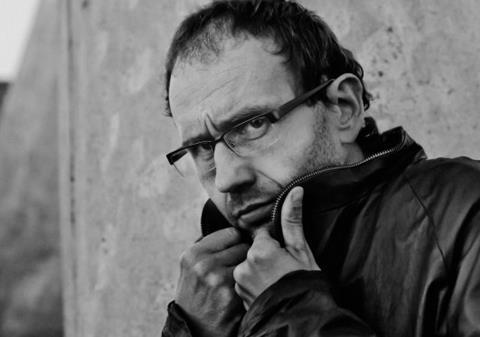 The Red Spider is the eagerly awaited debut feature film from Polish director Marcin Koszałka.
Set in 1960s Krakow, the film follows young man Karol who – after discovering the body of a young boy – becomes obsessed with the serial killer known as 'The Red Spider'.
After tracking down the man he thinks is the killer, Karol soon finds his obsession with death will start to take his life down an ominous route.
Koszałka has gained notoriety for his documentary work (for example his brilliant film Declaration of Immortality won the Best Documentary Film under 30 minutes at the 2011 edition of Karlovy Vary) and his cinematography on such Polish hit films as Rewers. He brings a formal and carefully constructed style to The Red Spider in which the coldness of 1960s Poland is mirrored by that of the two main protagonists. But the film eschews the clichés of the serial killer film with Koszałka preferring ambiguity over easily found conclusions.
With the film due to have its world premiere in the Karlovy Vary International Competition, Screen caught up with him to ask about the film and just what inspired him to make it.
Can you tell us a little about the real life crimes that inspired The Red Spider and what was it that drew you to the film in the first place?
The first story that inspired me was about Karol Kot - a teenager serial killer from Krakow. Although he killed only two people, he became a legend. The second inspiration was the story of The Red Spider, a serial killer that has never existed but myth about him leaked to the West - despite the fact that we don't know the author of his biography. The Red Spider is known around the world as an urban legend. Both killers we meant to have committed their crimes in the 60s, in communist Poland, which I find even more fascinating.
You're famous for your documentary work. Was it daunting to move to a fictional feature film and was it important to you push the boundaries of what you have done before?
It wasn't so hard for me, because I was working as a DOP in features of others directors and that experience helped me to work on my own, as a director. I took a lot from my documentary filmmaking, especially when it comes to choosing actors and working on set. I didn't make the rehearsals, I just treated actors as characters of my next documentary.
How did you go about casting the two lead male actors?
Casting was the most important stage of my preparation. My idea was to confront an experienced actor such as Adam Woronowicz with a young one, in this case Filip Pławiak, who is just starting his career. Their relationship in real life reflected the one in film. The basic element of our work was simple. I was listening to them on set and reacted: I believed in them or not.
Did you find yourself consciously avoiding the clichés of a so-called 'serial killer' film? The Red Spider is an incredibly subtle and understated affair and it seems to play with some of the rules of the genre.
I didn't want to make a genre film, I'd rather make a psychological one, where emotions, ambience and storytelling by image are most important. I was searching my own way, to avoid the American classic story of serial killer.
You've talked about how it's up to the audience to dig deeper into a film and discover motivations and ideas themselves. How important was this with The Red Spider?
The evil is never obvious. The most important thing in this film was not to give clear causes as to the characters behaviour. It would be too clichéd. In real life, all those things are complex, they came from nuances. In this point you can clearly see how documentary influenced my work.
Can you tell us a little about how long the film took to shoot? You've recreated 60s Krakow – the city in which you're based – in what seems like painstaking detail.
We were shooting for approximately 40 days, in two parts with a one year break. This process gave me a distance too. I was shooting on 35mm and the atmosphere of those times is really important. We tried to recreate the 'époque', and in the same time make a new world: my world. The key word was 'emptiness', but not because of panic in the city and more because this period in Poland reflected that.
You're returning to Karlovy Vary. What does the festival mean to you and what do you hope to get out of it this year?
I hope to get to know how people are influenced by my film, how they react on it and especially, how they interpret it.
What plans do you have for your next project?
Right now I am working on a new script. The story is set in the 30s and the plot is about Polish mountaineers living in Tatry and discovering that they came from Goths and that they are Germanic. When World War II began, Germans were fascinated by the culture of mountaineers, and used their origins. It is a story of an everyman, who suddenly discovers that he is someone above everyone. It is a film about a controversial betrayal, which is not obvious. In Poland we call this phenomenon "Goralenvolk".