Universal's musical crosses the £30m mark in its fourth weekend, retaining top spot in the process; Flight soars to a $2.2m (£1.4m) debut as the week's highest new entry.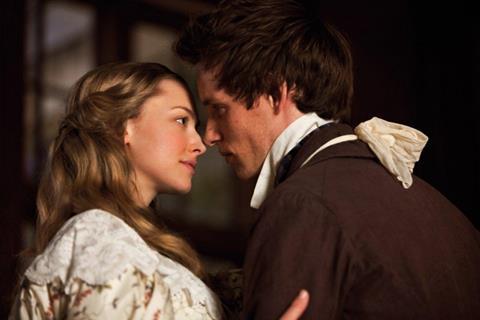 Suffering a drop of only around 30% in its fourth weekend, Universal's Les Misérables has retained top spot in the UK for the fourth consecutive week, crossing the £30m mark in the process.
Tom Hooper's ambitious adaptation of the much-loved musical sung its way to a further $4.4m (£2.8m) for a strong $47.4m (£30.1m) to date. By comparison, the UK's biggest ever musical Mamma Mia! (also a Universal release) stood at $50.5m (£32.1m) at the same stage in its excellent run.
Les Misérables could become the first film since Avatar to go more than four consecutive weeks as the UK's number one this week, but faces stiff competition from the likes of Wreck-It Ralph, Warm Bodies, Hitchcock and fellow homegrown effort I Give It A Year.
For the third week in a row, Sony's Django Unchained was the UK's number two film as it also enjoyed a minimal drop to hold off newcomer Flight.
Quentin Tarantino's latest opus grossed an additional $2.7m (£1.7m) to break the £10m barrier, and is now up to $16.2m (£10.3m) in the UK. That puts it fourth in the all-time Tarantino list, with Inglourious Basterds ($17.2m/£10.9m) the next in its sights which Django should overtake if not this week, then certainly at the weekend.
The only targets that would then remain are Kill Bill Vol 1 ($18.4m/£11.7m) and Pulp Fiction ($19.9m/£12.7m) and it's hard to imagine that Django Unchained won't have tamed those records by the end of its run.
In a tight tussle for third were Paramount's Flight and Fox's Lincoln, with Flight looking to have won the race based on non-final figures.
Either way, Robert Zemeckis' return to live action filmmaking is the week's highest new entry with a sturdy $2.2m (£1.4m) from its 391 sites. By contrast, Zemeckis' last live action effort Cast Away started its UK run with $4.4m (£2.8m) in 2001 from a similar amount of sites (394) on its way to a $22.9m (£14.6m) UK haul.
Also banking $2.2m (£1.4m), albeit in its second weekend, was Fox's Lincoln, a narrow drop of just 17%. Steven Spielberg's historical drama is now up to a healthy $6.7m (£4.2m) in the UK.
Rounding off this week's top five was another Fox entry in the form of Life of Pi. Ang Lee's adaptation of Yann Martel's Man Booker Prize winning novel recorded its first weekend of below £1m, taking $1.3m (£843,000) for a majestic $42.9m (£27.3m) to date.
eOne's The Impossible continued its impressive UK run, falling only around 25% in its fifth weekend and has now taken $19m (£12m).
Universal's Zero Dark Thirty posted a respectable hold for a ten day tally of $3.7m (£2.4m) while in a release of 154 sites, Hyde Park on Hudson recorded a $215,000 (£137,000) debut.
Following hot on the heels of Arnie's The Last Stand, Sylvester Stallone's latest Bullet to the Head debuted with a non-final $674,000 (£429,000) through eOne. That's lower than The Last Stand's $848,000 (£538,867) opening, although it's worth noting that it opened on 356 sites compared to Bullet's 301.
Another of last week's debutants Momentum's Movie 43 fell a respectable 49% and has now laughed its way to $2.5m (£1.6m) in the UK, while Quartet is up to $11.5m (£7.3m). Momentum also released Antiviral on a limited theatrical run before its home entertainment release next Monday, grossing $5,618 (£3,573).
Lionsgate's The Last Stand dropped a hefty 81% in its second weekend and has taken $1.4m (£893,398) to date.
Cirque du Soleil: World's Away opened with $111,000 (£70,470) through Paramount, whose Rise of the Guardians has now reached $18.9m (£12m).
This week sees saturation releases for Disney's Wreck-It Ralph, eOne's Warm Bodies, Fox's Hitchcock and StudioCanal's I Give It A Year.
Arrow Films' I Wish and Network Releasing's Oscar contender No are among the films receiving a limited release.