Executive producer Jeremy Thomas to present world premiere of Bhutan film.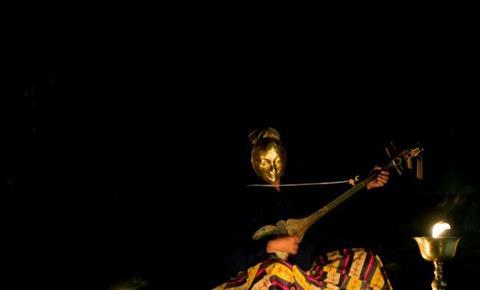 Khyentse Norbu's Hema Hema: Sing Me a Song While I Wait will play at Locarno Film Festival's (Aug 3-13) Open Doors Screenings.
The film, executive produced by Jeremy Thomas (The Last Emperor, High-Rise), will receive its world premiere at Locarno's platform for talent of contemporary cinema in Bangladesh, Bhutan, Myanmar and Nepal.
Hema Hema marks the fourth feature from Bhutanese filmmaker Norbu and will be presented at Locarno by Thomas alongside young Bhutanese producer Pawo Choyning Dorji.
Other filmmakers featured in the Open Doors Screenings include Bengali filmmaker Mostofa Sarwar Farooki, Midi Z and The Maw Naing.
Others include Nepal filmmakers Min Bahadur Bham with directorial debut Kalo Pothi – The Black Hen; and Deepak Rauniyar.
Sophie Bourdon, head of Open Doors, said: "Playing host to the masks and allure of Khyentse Norbu's Hema Hema: Sing Me a Song While I Wait, and having its world premiere on the big screen, in the presence of Jeremy Thomas and its Bhutanese producer and actors, gives me great pride.
"This and the other films selected this year enable us to introduce a delegation of filmmakers who are making an active contribution to the development of a local new generation, who, more than ever before, is turning to the international scene."