WRITER-DIRECTOR: "I tend to fall in love with my characters," says director Lynsey Miller. "And consequently whatever I do visually is motivated by them and what they're thinking or feeling."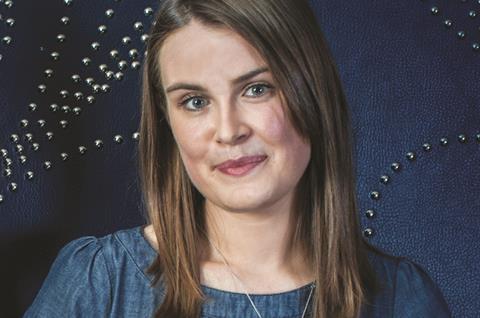 This passion has given rise to some arresting cinema in a series of short films, culminating in last year's Colour, for Channel 4's Coming Up scheme, and Lizard Girl for BBC/EBU about a young girl with Asperger's syndrome (both were written by Vivienne Franzmann).
Hailing from Scotland, Miller came to London armed with a masters in English and history from Glasgow University and made her way into film on the production side, working for Kudos, Film4 and Ruby Film on projects including Dancing On The Edge, Jane Eyre and Tamara Drewe.
She also produced some short films on the way, and most recently shot second unit on feature Suffragette for Sarah Gavron.
"I didn't think I could afford to go to film school, so that seemed like a way to learn about the industry," she says.
Miller is developing Conception, a comedy drama for Parkville Pictures with writer Evan Placey about a gay couple who try to adopt, and feature Last Man Standing with writer Frazer Flintham about social housing in Stoke ("It's less PC than it sounds," she stresses).
Miller is also writing her own film, Tracks, to be set in Scotland, and a TV project with writer Claire Wilson for Endor Productions.
"Storytelling has always been my focus," she says. "Most people discuss the visual aspects of my work, but it all comes from the story. I like to work with writers as well. I do write myself, but I'm not stuck on being a writer-director."
Contact Michelle Archer, United Agents marcher@unitedagents.co.uk