EXCLUSIVE: Features from Sandra Nettelbeck, Thomas Stuber, Caroline Link and Burhan Qurbani on slate for German outfit.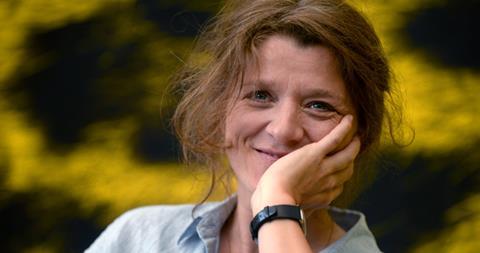 New features by Sandra Nettelbeck, Thomas Stuber, Burhan Qurbani and Oscar-winner Caroline Link are being lined up by the Ludwigsburg/Berlin-based production company Sommerhaus Filmproduktion, which was launched by producers Jochen Laube and Fabian Maubach at the end of last year with Beta Film's Jan Mojto as partner.
The first project to go into production this year will be the melancholic romantic comedy What Does Not Kill Us (Was Uns Nicht Umbringt) by writer-director Sandra Nettelbeck in August with a cast including August Zirner, Sophie Rois, Christian Berkel, Bjarne Mädel and Jenny Schily.
The German-language film will mark Nettelbeck's return to filmmaking in Germany after working abroad for more than ten years on films including Helen and Mr. Morgan's Last Love. It will also link to the director's internationally successful romantic comedy Mostly Martha (Bella Martha) with Zirner reprising his role as the psychotherapist Max.
An autumn start is planned for Stuber's second feature In The Hallways (In Den Gängen) which he has written with author Clemens Meyer, based on one of Meyer's short stories.
They had previously collaborated on the screenplay for Stuber's debut A Heavy Heart (Herbert), which premiered in Toronto last year, and Stuber won a Silver Student Academy Award in 2012 for his adaptation of another of Meyer's short stories, Von Hunden Und Pferden.
Sandra Hüller is attached as the female lead in the supertstore-set drama, which won the Golden Lola for Best Screenplay last year.
Sommerhaus' development slate includes:
Judith Kerr's best-selling children's novel When Hitler Stole Pink Rabbit, which is currently being adapted by Nowhere In Africa's Caroline Link and actress-screenwriter Anna Brüggemann (Stations Of The Cross), with Clementine Hegewisch's Next Film co-producing.


Burhan Qurbani's contemporary reworking of Alfred Döblin's novel Berlin Alexanderplatz, which was pitched at this year's CineMart in Rotterdam and presented with the Eurimages Co-Production Development Award, to be realised with producer Leif Alexis in 2017.


Philip Haucke's second feature A Small Small World, based on the true story of a young man trying to cross the Arctic Ocean between Greenland and Canada in order to be reunited with his family. The €3.8m project was pitched to potential co-production partners at last week's Berlinale Co-Production Market.
Speaking to Screen, Laube confirmed that sales outfit Beta Cinema will have a 'first look' on all projects being produced by Sommerhaus, but would not automatically handle international sales of the completed films.
Prior to launching Sommerhaus, Laube and Maubach both worked together at UFA Fiction on features including Dietrich Brüggemann's Silver Bear winner Stations Of The Cross and Florian Cossen's German-Canadian co-production Coconut Hero, as well as Thorsten Schütte's documentary Eat That Question - Frank Zappa In His Own Words which screened at Sundance in January.
Moreover, Laube had produced Qurbani's award-winning second feature We Are Young. We Are Strong, among others, during his seven years at UFA.