The French star delivered one of the performances of the year in Paul Verhoeven's Elle.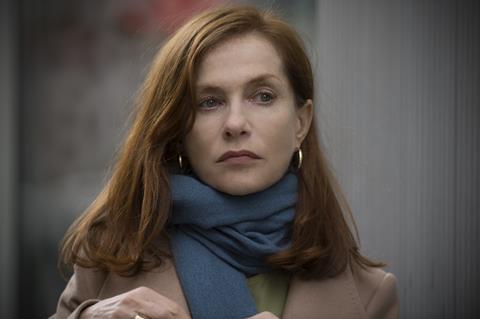 Isabelle Huppert will be the subject of a tribute and gala screening of Elle on November 13. She plays a successful businesswoman who tracks down her rapist.
Sony Pictures Classics acquired North America and select territories prior to the world premiere in Cannes and will release in the US on November 11.
"Isabelle Huppert is a masterful actress," said AFI FEST director Jacqueline Lyanga. "Her fearlessness and precision shine in Elle, and we are thrilled to honour her illustrious career at the 30th edition of AFI FEST, as she exemplifies the best of world cinema."
Huppert has earned a record 15 César Award nominations for an actress and won in 1995 for La Cérémonie.
She won the Cannes best actress prize for The Piano Teacher in 2001 and Violette in 1978 in a tie with Jill Clayburgh for An Unmarried Woman.
In 2002 she shared the Berlin Silver Bear for outstanding artistic achievement. She is an officer of both the National Order Of Merit and the Legion Of Honour.
Her credits include Amour, Story Of Women, I Heart Huckabees and this year's Berlin world premiere Things To Come.
AFI FEST 2016 presented by Audi runs from November 10-17.