EXCLUSIVE: Edward Noeltner's Cinema Management Group has added a pair of horror-thrillers to its international sales slate in Berlin.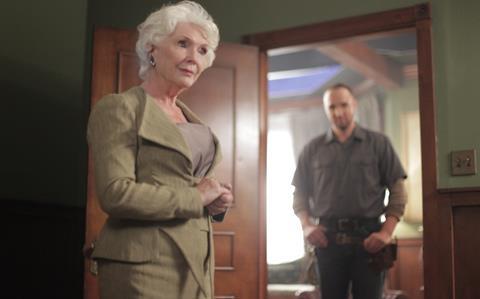 The pair of films hail from Blue Fox Entertainment and include Havenhurst (pictured) directed by Andrew C Erin and starring Julie Benz, Fionnula Flanagan and Belle Shouse.
Erin and Daniel Farrands wrote the story about a guilt-ridden young mother who checks out of rehab into a swanky apartment complex run by a sadistic manager.
There she is drawn into the mysteries of Havenhurst, in particular the unsolved disappearance of the apartment's previous occupant and the dark forces that lurk within.
Jina Panebianco, Tosca Musk and Erin produce the Twisted Pictures presentation of a Protocol Entertainment and RMA Media Partners film in association with Blue Fox Entertainment. Mark Burg and Wesley Sierk serve as executive producers.
The Possession Experiment is directed by Scott B Hansen from an original script he co-wrote with Mary Dixon about a theology student who undergoes an exorcism as a way of investigating a multiple homicide/suicide.
Chris Minor, Bill Moseley, Jake Brinn, Nicky Jasper and Rachel Faulkner star and Blue Fox's Todd Slater is the producer.
Slater represents US rights on both projects and is fielding offers. He praised CMG's track record on horror titles such as The Collector and The Collection.
Senior sales and acquisitions executive John Buffalo negotiated the deals for Noeltner, who said Blue Fox had established itself as "a great ally to us in sourcing quality genre feature films for an international audience."
CMG's Berlin sales slate includes animation Mission Kathmandu - The Adventures Of Nelly And Simon and Berlin Generation 14+ selection Born To Dance.