EXCLUSIVE: Fledgling UK film outfit Lorton teams with eOne for release, executive produced by Amy director Asif Kapadia.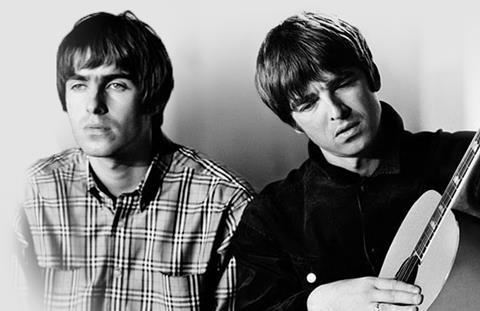 Fledgling UK distribution outfit Lorton Entertainment is to partner with Entertainment One (eOne) on the release of the as-yet-untitled Oasis documentary announced earlier this month.
Lorton, founded by city financier Julian Bird, is set to release the film theatrically with eOne handling all other rights in the UK and Ireland.
The deal was negotiated by Lorton Entertainment and eOne's Joel Kennedy.
"We are thrilled to be working with Lorton Entertainment on what will undoubtedly be a 'must see' movie," said Kennedy.
"It's an iconic rock and roll story and we can't wait to see it brought to the big screen by such an incredibly talented team".
The buzzed-about film, which is due to feature "unprecedented" access to the band and unseen archive footage, will be directed by Mat Whitecross (The Road to Guantanamo).
Mint Pictures' Fiona Neilson and Nemperor's Simon Halfon will produce alongside On the Corner's James Gay Rees (Amy). Asif Kapadia, director of Amy and Senna, is executive producer.
The film is understood to chart the journey from the moment in 1991 when Noel joined his brother Liam's Manchester-based band. Three years later, Oasis released their first album Definitely Maybe, which became the fastest-selling debut album in British history to date.
By 1999 the band had sold an estimated 70 million records and went on to eventually record eight number one albums in the UK. However, Oasis toured for a final time as a collective unit in 2008 as the Gallaghers' relationship reached breaking point.