Recipient of $20,000 Alfred P. Sloan Fast Track Grant named.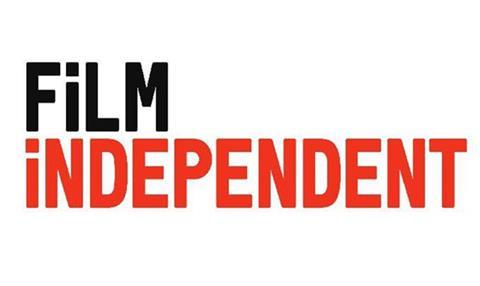 Film Independent has announced the 10 projects and 24 filmmakers selected for the 14th annual Fast Track film finance market.
The programme, held during the imminent Los Angeles Film Festival (June 14-22), helps producer-director teams advance their projects through meetings with industry executives, financiers, agents and managers, distributors, production companies, and granting organisations.
Participants will spend three days attending meetings with the aim of building relationships and gaining exposure for their projects.
2017 Fast Track Projects and Fellows are:
Blow The Man Down Bridget Savage Cole and Danielle Krudy (co-writers,co-directors), Drew Houpt (producer)
Cantering HIKARI (writer,director,producer) Peter Maestrey (producer)
Farewell Tour Sean Hackett (writer,director), Frederick Thornton (producer)
Followers Tim Marshall (writer,director), Christina Radburn (producer)
Maybe Tomorrow Eliza Lee (writer,director), Michelle Sy (producer), Sophia Chang (executive producer)
Radiant Annika Glac (writer,director), Robyn Kershaw (producer)
Son Of A Very Important Man Najwa Najjar (writer,director), Hani Kort (producer)
Minding The Gap Bing Liu (producer,director), Diane Quon (producer)
Missing In Brooks Country Jeff Bemiss and Lisa Molomot (producers,co-directors,cinematographers) Jacob Bricca (producer,editor)
Untitled Claudia Sparrow Documentary Claudia Sparrow (director), Steven J. Berger and Ryan Schwartz (producers)
Film Independent Artist Development has also selected two additional filmmakers and their projects to receive support that will include participation in select Fast Track meetings and mentorship:
Experience Designer Mackenzie Fegan (producer)
Selene Maris Curran (writer-director).
"We are thrilled to continue our decade-long partnership with the Alfred P. Sloan Foundation, championing cinematic stories that engage with the dynamic world of science and technology," Jennifer Kushner, Film Independent's director of artist development, said.
"The Fast Track finance market helps spark critical relationships for filmmakers to support the development of their feature films, while also offering high level executives the opportunity to discover some of the talent that Film Independent fosters through our artist development initiatives."
Industry participants include Bunim-Murray, CAA, Fox Searchlight, Participant Media, Sony Pictures Worldwide Acquisitions, Sycamore Pictures, and UTA, among several others.
Meanwhile, Film Independent will present the ninth annual Alfred P. Sloan Fast Track Grant, a $20,000 production grant, to writer-director Annika Glac and producer Robyn Kershaw for their feature film Radiant.
The grant supports films that focus on science and technology themes or that depict scientists, engineers and mathematicians in engaging and innovative ways.
Doron Weber, vice president and programme director at the Alfred P. Sloan Foundation, said: "We are delighted to join with Film Independent in awarding this year's Sloan Fast Track grant to Annika Glac and Robyn Kershaw's narrative portrait of Marie Curie, Radiant."
"Sloan has long championed stories about women in science including this year's hit Hidden Figures and the upcoming Bombshell: The Hedy Lamarr Story along with films in development about Rosalind Franklin, Lise Meitner, and Jane Goodall. So, in this year of Wonder Woman, we look forward to celebrating the remarkable life and work of another wondrous woman on the big screen; the only person to ever win two Nobel Prizes in different sciences."
Fast Track is supported by Film Independent Artist Development Lead Funder Time Warner Foundation, Alfred P. Sloan Foundation, EFILM, Company 3 and National Endowment for the Arts.
For more information, click here.