EXCLUSIVE: New company to make first official market outing at EFM.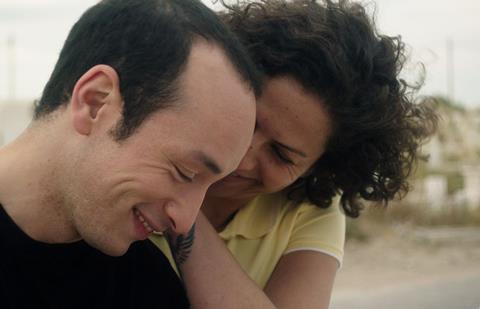 New Paris-based sales and co-production company Luxbox has acquired world rights to Hedi and Maquinaria Panamericana ahead of their premieres at the Berlinale.
Tunisian director and scriptwriter Mohamed Ben Attia's Hedi is the first Arab-language film to play in competition at the Berlinale since Hany Abu Assad's Paradise Now in 2005.
It follows an unassuming, young man who is controlled by an authoritarian mother. On the eve of his arranged marriage to a local girl chosen by his mother, he meets an adventurous, free-spirited young girl who changes his view of life.
Dora Bouchoucha of Tunis-based Nomadis Images — who has strong ties with the European film industry through her work with France's National Cinema Centre (CNC) and Rotterdam's CineMart — produced the film with the Jean-Pierre and Luc Dardennes's Les Films du Fleuve on board as a co-producer.
"Hedi means 'calm' in Arabic. The central character has always been controlled by his mother and then his boss but then he falls in love and starts to question his life, his freedom. It reflects what is happening across the country. It's very stripped down, not exotic and shows a modern aspect of Tunisia," said Luxbox co-CEO Hedi Zardi.
Mexican Joaquin del Paso's Maquinaria Panamericana will premiere in the Forum. It is a portrait of an inefficient factory on the edge of Mexico City where the workers realise they have to make drastic changes after the owner dies and they discover he has been bankrolling the wages out of his own pocket for years.
Luxbox
The title came to Luxbox through a deal signed by Luxbox co-CEO Fiorella Moretti in her former position as head of sales at NDM, the Mexico City-based sales company she set up with director Carlos Reygadas and producer Jaime Romandia of Mantarraya Productions in 2012, kicking off with Post Tenebras Lux.
Zardi previously worked in sales for Fortissimo before heading to French cinema promotions body Unifrance and then PR and events company Le Public Systeme, where he was in charge of industry initiatives at Marrakesh and Deauville festivals, as well as in production.
The pair got to know one another through Gabriel Ripstein's 600 Miles, winner of the best first feature last year at the Berlinale, which Zardi associate produced and Moretti sold.
"For me when we met and decided to set up a company it was like a synthesis of several things: promotion, production, acquisition and sales," said Zardi.
Moretti remains a partner in NDM, which she says is being wound down, and still retains strong ties with Reygadas and Romandia.
Co-productions
The first co-production on Luxbox's slate is Reygadas's Where Life is Born (Donde nace la vida) and all unsold rights on NDM's catalogue have been taken over by Luxbox.
Moretti also retains close ties with other producers and directors she worked with while at NDM.
Other Luxbox co-productions include the next project by Norwegian filmmaker Ole Glaever, the space and time odyssey From the Balcony, which is produced by Mer Film.
While at NDM, Moretti handled sales on Glaever's previous film Out of Nature, which premiered in Panorama at the Berlinale last year where it won the Label Europa Cinema.
"It's the continuation of a dialogue and for him it's obvious we want to be involved so early," said Moretti.
The pair is aiming to build an eight-title sales slate in their first year as well as board four to five co-productions. The pair are confident that their fresh, bespoke approach will secure them titles and sales.
"While I was working at NDM, I always made a connection with each and everyone of the projects I sold," Moretti added.
"As a producer I understand the needs of the producer and that each film is a totally different universe which needs special attention and a different approach. It's a continuation of what I've been doing for the last four years."