Plus: production begins in Canada on 'Welcome To Nowhere'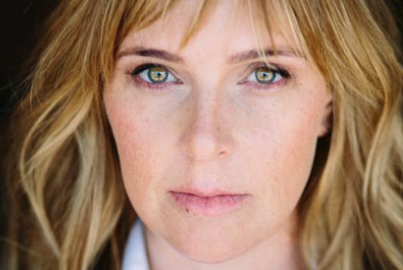 Hot on the heels of the US release of Sundance best dramatic director winner Swiss Army Man, Cold Iron Pictures CEO Miranda Bailey has acquired rights to The Assistants and set author Camille Perri to adapt the screenplay.
The Assistants tells of New Yorker Tina Fontana, assistant to a media mogul, who turns into a latter-day Robin Hood when a technical glitch enables her to pay off her student loan and extend the service to others.
Bailey (pictured) expects to start casting towards the end of summer. ICM Partners negotiated the rights deal for Bailey with Paradigm on behalf of Kerry Sparks of Levine Greenberg Rostan Literary Agency.
Cold Iron Pictures' recent credits include Dan Kwan and Daniel Scheinert's Sundance best director winner Swiss Army Man, which A24 recently released in North America, as well as Mike Birbiglia's comedy upcoming Don't Think Twice, set to open on July 22 through The Film Arcade.
In post are political drama Oppenheimer Strategies starring Richard Gere and Michael Sheen, and What's The Point?, Lake Bell's directorial follow-up to In A World…
Principal photography has begun in Saskatchewan, Canada, on Welcome To Nowhere, marking the third collaboration between Calgary-based Trilight Entertainment and Clairwood Capital. Sara Canning of The Vampire Diaries, Robin Dunne, Farrah Aviva, Carlo Rota and Chantal Kreviazuk star in the rom-com. Dunne directs from a screenplay by Maureen Oxley and Kristina Bates. Producers are Trilight Entertainment president Shayne Putzlocher, Clairwood Capital president Glenn Paradis and Mark Montague of Montague Entertainment.