Thriller to premiere in Venice. XYZ Films handles international sales.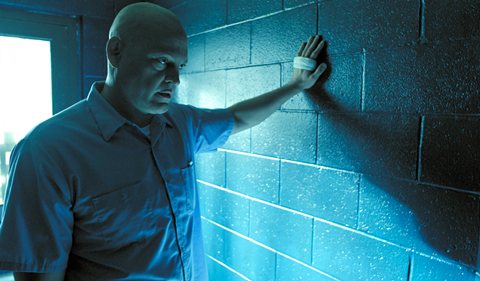 RLJE Films has acquired all North American rights to Brawl In Cell Block 99 and plans to release the film theatrically on October 6.
Following its Venice Film Festival world premiere, the film will screen at the Toronto International Film Festival and Fantastic Fest.
Brawl In Cell Block 99 centres on a former boxer named Bradley who loses his job as an auto mechanic as his troubled marriage is about to end. At a crossroads in his life, he feels that he has no better option than to work for an old buddy as a drug courier.
This improves his situation until the day he finds himself in a gunfight between a group of police officers and his ruthless allies. When the smoke clears, Bradley is badly hurt and thrown in prison, where his enemies force him to commit acts of violence that turn the place into a savage battleground.
Vince Vaughn, Jennifer Carpenter, Marc Blucas, Udo Kier, and Don Johnson star in the action-thriller.
Following their collaboration on 2015's Bone Tomahawk, RLJE Films, writer-director S Craig Zahler and producers Jack Heller from Assemble Media and Dallas Sonnier from Cinestate unite with IMG Films on the project.
Los Angeles-based XYZ Films serve as executive producers and handle international sales.
"With the announced Venice, Toronto and Fantastic Fest premieres, the verdict is in. S Craig Zahler has done it again," Mark Ward, RLJE Film's chief acquisitions officer, said. "Considering the success of Bone Tomahawk and the stellar performance by Vince Vaughn, we couldn't be more thrilled to reunite and bring Brawl In Cell Block 99 to audiences."
Ward and Jess De Leo from RLJE negotiated the deal with Sonnier, Heller, and WME Global on behalf of the filmmakers.