The distributor has acquired US rights to the animation Spark, which Double Dutch International represents for sales at the AFM outside the US with the exception of China and South Korea.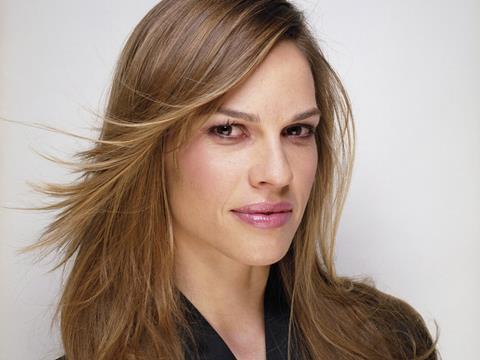 Hilary Swank, Susan Sarandon, Patrick Stewart, Jessica Biel and newcomer Jace Norman star in the ToonBox Entertainment, Redrover Co, Shanghai Hoongman Technology Co, and Gulfstream Pictures.
Open Road Films plans an April 14, 2017, theatrical release on the space adventure inspired by the 16th century Chinese novel Journey To The West. Canadian Aaron Woodley directed.
Hoe Jin Ha, Hong Kim, Jay HJ Ahn and Daniel Woo served as executive producers alongside Gulfstream Pictures' Mike Karz and Bill Bindley.
TriStar Pictures president Hannah Minghella has renewed her contract with the studio. She was named president in August 20156 and has guided such films as Billy Lynn's Long Halftime Walk from Ang Lee and T2: Trainspotting by Danny Boyle, among others.
Covert Media is fully financing, producing and will handle worldwide sales on YA adaptation Need. Covert's Elissa Friedman and Media Content Capital's Sasha Shapiro and Anton Lessine serve as executive producers on the thriller about a social networking site. Samantha Buck and Marie Schlingmann will write and direct based on the book by Joelle Charbonneau.
The Orchard has truck a deal with Cinetic Media to partner with producer Jeff Deutchman on 11/8/16, a documentary directed by multiple directors including Eugene Jarecki, Lena Dunham and Don Argott that follows US citizens across the country on the day of the presidential election. The Orchard will release in early 2017.
As part of their distribution partnership on family films, Legacy Classics and Shout! Factory have cast Martin Sheen and J.K. Simmons in upcoming animation The Boxcar Children: Surprise Island. Dan Chuba and Mark Dippé are directing the film from a screenplay by Chuba. Albert Whitman & Company and Blueberry Pictures are co-producers.
Kino Lorber has picked up all US rights from Cinetic to Vanessa Gould's documentary Obit., which offers an inside look at the obituaries desk at The New York Times. The film premiered at Tribeca and will open theatrically in New York on April 26, 2017.
India's Toonz Studios has signed a strategic partnership with New York-based transmedia company Herotainment, creators of the Smighties collectible brand. The partners will extend the property into a digital series and will launch in summer 2017 on Toonz's YouTube channel, Chotoonz.
BOND/360 has acquired North American rights from XYZ Films to Ester Gould and Reijer Zwaan's documentary Strike A Pose, which reunites the dancers from Madonna's Truth Or Dare tour and charts their tumultuous lives since. A theatrical release is planned for winter followed by ancillary roll-out.