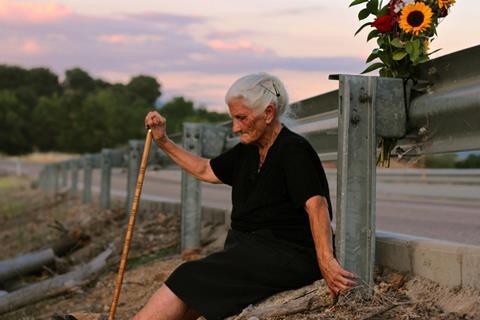 The European Film Academy has unveiled the 15 documentaries that have been recommended for nomination at the 2018 European Film Awards.
Scroll down for full line-up.
They include The Silence Of Others by Almudena Carracedo and Robert Bahar, which won the grand jury award at this year's Sheffield Doc/Fest, and Serbian director Mila Turajlic's The Other Side of Everything, winner of IDFA's best feature-length documentary prize.
Also nominated is Jane Magnusson's Bergman – A Year In A Life, which premiered in Cannes Classics, and Stefano Savona's Directors' Fortnight title Samouni Road.
EFA Members will now vote for five documentary nominations ahead of an awards ceremony on December 15 in Berlin, Germany.
Ten documentary festivals each put forward one film, which received its world premiere at the respective festival's latest edition. The festivals included Cinéma du Réel (France), CPH:DOX (Denmark), Doclisboa (Portugal), DOK Leipzig (Germany), IDFA (Netherlands), Ji.hlava (Czech Republic), Krakow Film Festival (Poland), Sheffield Doc/Fest (UK), Thessaloniki Documentary Film Festival (Greece) and Visions du Réel (Switzerland)
The committee that selected the films included EFA Board Member Ira von Gienanth (Germany), festival programmers Marek Hovorka (Czech Republic) and Elena Subirà i Roca (Spain), producer Nik Powell(UK) and commissioning editor Sari Volanen (Finland).Thhe
Full line-up
A Woman Captured (Hungary, Germany) Dir. Bernadett Tuza-Ritter
Bergman – A Year In A Life (Sweden, Germany) Dir. Jane Magnusson
End Of Life (Greece, Usa) Dir. Paweł Wojtasik & John Bruce
Meteors (Netherlands, Turkey) Dir. Gürcan Keltek
Of Fathers And Sons (Germany, Syria, Lebanon, Qatar) Dir. Talal Derki
Samouni Road (Italy, France) Dir. Stefano Savona
Srbenka (Croatia) Dir. Nebojša Slijepčević
Tarzan's Testicles (Romania, France) Dir. Alexandru Solomon
The Dead Nation (Romania) Dir. Radu Jude
The Distant Barking Of Dogs (Denmark, Finland, Sweden) Dir. Simon Lereng Wilmont
The Lust For Power (Slovakia, Czech Republic) Dir. Tereza Nvotová
The Other Side Of Everything (Serbia, France) Dir. Mila Turajlic
The Other Side Of The Wall (Spain, Mexico) Dir. Pau Ortiz
The Poetess (Germany, United Arab Emirates) Dir. Stefanie Brockhaus & Andreas Wolff
The Silence Of Others (Spain, USA) Dir. Almudena Carracedo & Robert Bahar