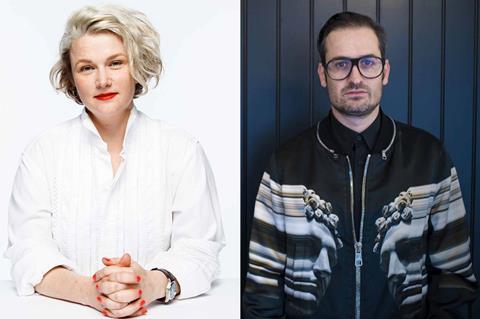 A £200,000 project has been launched to finance 20 short films that will provide a spectrum of perspectives on the UK in 2019.
The initiative been inspired by a variety of topics including Brexit, climate change, diversity and #MeToo.
Named The Uncertain Kingdom, the initiative comes from John Jencks, director, writer and producer at The Electric Shadow Company, whose credits include Out Of Blue and The Hippopotamus.
The Levelling filmmaker Hope Dickson Leach and McQueen director Ian Bonhôte are among the first four directors to be selected. Rising actor/filmmakers Ray Panthaki and Nathaniel Martello-White have also signed up.
Further established and rising names will be invited to participate in the project, while up to 10 new talent filmmakers will be selected via an open application, which will begin on Jan 14 and close on Feb 3. All filmmakers must be resident in the UK but do not need to be British.
The £200,000 will be split equally between the 20 selected filmmakers (£10,000 per project). Producers Isabel Freer and Georgia Goggin will oversee the projects. Finance has been privately raised.
While the project has been inspired by the looming prospect of the UK's exiting of the European Union, the film will look to "present a vision of the United Kingdom in 2019 that would entertain, resonate and inspire", said Jencks.
There will be no restrictions on genre form or style and the filmmakers will be given free rein to explore their own subjects and will retain final cut.
The filmmaking teams will be announced in March 2019 and the films will be delivered by the end of October 2019. The plan is for the films to be exhibited in a national tour that sparks conversations by placing the films at the centre of community events.
"In 2019, Britain is on the brink of a momentous new decade. The Uncertain Kingdom gives filmmakers the opportunity to focus on crucial moments in the stories of the UK and its people in 2019," said Isabel Freer.
"Responding to the world around us is something that artists have always done. The Uncertain Kingdom is a brilliant opportunity to express our thoughts and feelings on the chaotic times we live in, and hopefully create work that will be entertaining at the very least and enlightening at best," added Hope Dickson Leach.