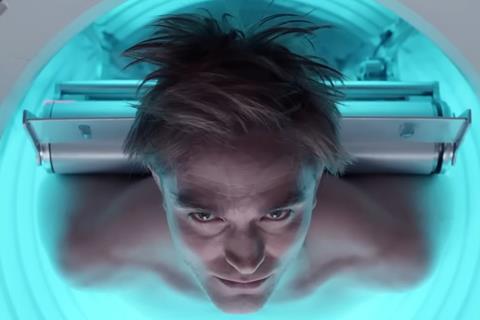 Screen reveals a snapshot of the latest high-end TV and film productions shooting in the UK and Ireland for the big studios and streamers. Please contact us here to add or update changes to the following or new productions taking place in the UK.
Films
Back In Action NEW
Cameron Diaz and Jamie Foxx star in this action comedy.
Dir: Seth Gordon
Production company: Exhibit A
Where: Shepperton Studios
When: Nov 2022 – Feb 2023
Distributor: Netflix
Cast: Cameron Diaz, Jamie Foxx, Kyle Chandler, Glenn Close
Good Grief
Schitt's Creek co-creator Dan Levy makes his directorial debut with a comedy drama about a man who is whisked away to Paris by his two friends after losing his mother and husband.
Dir: Dan Levy
Where: London
When: November-ongoing
Production companies: Not A Real Production Company
Distributor: Netflix
Cast: Luke Evans, Ruth Negga, Himesh Patel, David Bradley, Celia Imrie
The Bee Keeper
Inspired by the mythology of beekeeping, the action thriller centres on a man's quest for vengeance.
Dir: David Ayer
Where: London
When: September-December
Production companies: Miramax, Cedar Park Entertainment
Cast: Jason Statham
Mickey 17
The sci-fi film based on Edward Ashton's novel of the same name follows an "expendable" worker on a dangerous ice world colony who refuses to allow his clone to replace him.
Dir: Bong Joon Ho
Where: Warner Bros. Studios Leavesden
When: August-December
Production companies: Offscreen, Plan B, Kate Street Picture Company, Warner Bros.
Distributor: Warner Bros.
Cast: Robert Pattinson, Toni Collette, Mark Ruffalo, Naomi Ackie, Steven Yuen
Blitz
The drama will follow the stories of Londoners during the Second World War German air raids.
Dir: Steve McQueen
Where: London
When: November-February
Production Company: Lammas Park, Working Title Films
Distributor: Apple TV+
Cast: Saorise Ronan
Wicked
The musical adaptation based on Gregory Maguire's novel tells the story of the witches of Oz.
Dir: Jon M. Chu
Where: Sky Studios Elstree, Hertfordshire
When: 2022
Production companies: Universal Pictures
Distributor: Universal Pictures
Cast: Ariana Grande, Cynthia Erivo
Mission: Impossible - Dead Reckoning Part Two
The eighth film in the Tom Cruise franchise.
Dir: Christopher McQuarrie
Production company: Paramount Pictures, Skydance Media
Where: Warner Bros Studios Leavesden, South Africa
When: June-December
Distributor: Paramount Pictures
Cast: Tom Cruise, Hayley Atwell, Rebecca Ferguson
TV series
The Gentlemen NEW
Adaptation of Guy Ritchie's 2019 film about a US drug cartel in London.
Dir: Guy Ritchie
Production company: Miramax TV, Moonage Pictures
Where: London, South, South East
When: Nov 2022 – April 2023
Distributor: Netflix
Cast: Theo James, Kaya Scodelario, Vinnie Jones, Daniel Ings, Joely Richardson, Giancarlo Esposito
The Lord of the Rings: The Rings of Power - season two
The Amazon Prime Video series, based off the film trilogy, returns.
Series creators: Patrick Mckay, John D. Payne
Where: Bray Film Studios, Bovingdon Airfield Studios
When: November-ongoing
Production company: Amazon Studios, New Line Cinema
Distributor: Amazon Prime Video
Cast: Morfydd Clark, Ismael Cruz Cordova, Charlie Vickers, Markella Kavenagh, Robert Aramayo, Benjamin Walker
The Crown - season six
The final season of the big-budget drama will follow the Windsor family through the 20th century.
Series creator: Peter Morgan
Where: Elstree studios
When: August-ongoing
Production companies: Left Bank Pictures, Sony Pictures Television
Distributor: Netflix
Cast: Imelda Staunton, Jonathan Pryce, Lesley Manville, Jonny Lee Miller, Dominic West and Elizabeth Debicki.
Black Mirror - season six
The dystopian anthology series picks up from season six, three years after the fifth season.
Series creators: Charlie Brooker, Annabel Jones
Where: East Sussex
When: August
Production company: Broke and Bones
Distributor: Netflix
Cast: Zazie Beetz, Paapa Essiedu, Josh Hartnett, Aaron Paul, Kate Mara, Danny Ramirez, Clara Rugaard, Auden Thornton, Anjana Vasan
Sexy Beast
The series is a prequel based on the cult classic gangster film of the same title.
Series runner: Michael Caleo
When: August
Where: Liverpool
Production Companies: Chapter One, VIS
Distributor: Paramount+
Cast: James McArdle, Emun Elliott, Sarah Greene, Stephen Moyer
The Acolyte
The Star Wars spin-off is a mystery thriller set in the final days of the High Republic era.
Series creator: Leslye Headland
Where: Shinfield Studios, Berkshire
When: November
Production companies: Disney
Distributor: Disney
Cast: Amandla Stenberg
Slow Horses - season 2
The second edition will follow the team of British intelligence agents at the M15 dumping ground department, Slough House.
Series Creator: Mick Herron
Where: London
When: July
Production companies: See Saw Films
Distributor: Apple TV+
Cast: Gary Oldham
The Ballad Of Renegade Nell
The 18th-century set drama follows Nell Jackson who is forced into a life of highway robbery after being framed for murder. But comes to the realisation that fate has put her on the wrong side of the law for a reason.
Series creator/writer: Sally Wainwright
Where: on location London
When: April-ongoing
Production company: Lookout Point
Distributor: Disney
This information comes from a variety of sources, including our sister site, Production Intelligence (PI), part of The Knowledge. For more details on PI and how to subscribe, click HERE for a demo.