The £11.7bn deal will be scrutinised by Ofcom and CMA.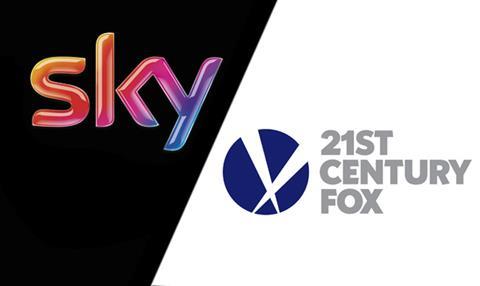 US media giant 21st Century Fox's proposed £11.7bn takeover of UK broadcaster Sky PLC will be referred to media watchdog Ofcom and competition regulator CMA.
Addressing parliament today (Mar 16), culture secretary Karen Bradley recommended that the deal be looked at by the regulatory bodies.
She said: "I am of the view that it remains both important, given the issues raised, and wholly appropriate for me to seek comprehensive advice from Ofcom on these public interest considerations and from the CMA on jurisdiction issues."
Ofcom will now have until May 16 to report back on whether Sky's potential new owners would be 'fit and proper'.
In a statement made on its website, 20th Century Fox said it was "confident" about the deal being sanctioned.
"21st Century Fox looks forward to working with UK authorities in their reviews of our proposed transaction to combine with Sky. We are confident that a thorough review of our track record over 30 years will underscore our commitment to upholding high broadcast standards, and will demonstrate that the transaction will not result in there being insufficient plurality in the UK.
"The media market has changed dramatically in recent years, as has our business. We believe our proposed £11.7 billion investment will benefit the UK's creative industries. We look forward to continuing to work with all stakeholders and are confident that the transaction will be approved," the statement read.
The Rupert Murdoch-controlled 21st Century Fox currently owns 39% of Sky. The deal for the remaining stake values the company at £18.5bn.
Last year, 21st Century Fox's CEO James Murdoch was named chairman of Sky PLC.