FOCUS initiative aims to provide business support to Scottish film and TV companies.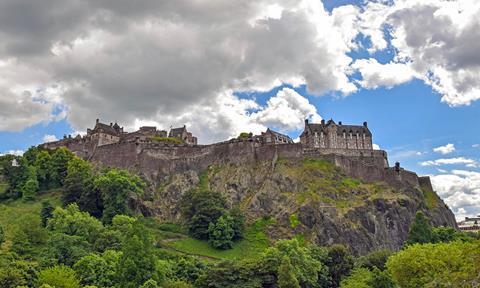 An initiative worth up to £500k ($649k) to provide business support to Scottish TV and film production companies has been announced.
For the two-year pilot project, called FOCUS, Creative Scotland and Scottish Enterprise have allocated £250k each, which will be spread across 20 participating companies.
These companies are expected to contribute a further £250k between them to create a potential £750k of total project funding.
There are two stages to the project. In Stage 1 the company will work with a business development advisor to create a strategy for the company. This costs £5,550, with £1,850 payable by the participating company.
In Stage 2, the company will carry out the recommendations in the strategy by buying in expertise to help them develop. This might be expertise around distribution, financing, royalties, rights, HR or sales. At this stage the funding will be allocated on a case-by-case basis and come to between £10k and £30k.
FOCUS collects the money and pays the consultants. If any of it is unspent for whatever reason then it is reimbursed.
The scheme is aimed at Scotland-based mid-sized companies who produce TV or film content, including animation.
Applications from companies that wish to take part are open now on the Film City Futures website. Applications close on 14 August.
The scheme is delivered by Film City Futures in partnership with the Scottish Documentary Institute and is managed by business development manager Rebecca Thompson, who previously created Hot Tap Media and Social Screen.
A FOCUS statement said that many scottish screen production businesses are too small to afford business development and support functions in-house, which can stop them growing or remaining sustainable.
Natalie Usher, director, Screen at Creative Scotland, says: "We are proud to be supporting FOCUS, alongside our partner, Scottish Enterprise. Providing such specialist business development support and advice to Scotland's screen production companies will contribute significantly towards growth in the sector.
"FOCUS marks the next in a series of steps taken with the sector and agency partners, towards generating the conditions necessary to create a vibrant, culturally diverse and commercially-competitive screen sector in Scotland."
Tiernan Kelly, director, Film City Glasgow Ltd, said: "FOCUS is a direct and considered response to the needs of indigenous screen production companies. The project will address the issues of scale and access to expertise that many of these companies face, and create a generation of ambitious, international facing screen businesses producing content from Scotland."