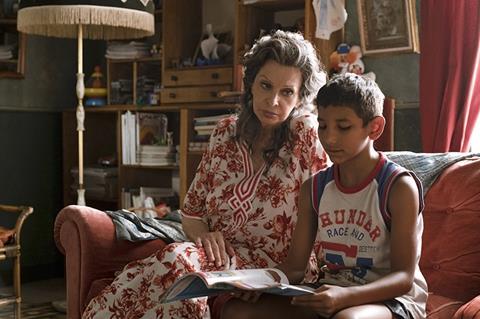 The Academy Museum of Motion Pictures, the long-awaited Los Angeles venue set to open this autumn, has named Sophia Loren and Haile Gerima as the winners of two new awards to be presented at the museum's opening gala on September 25.
Ethiopian filmmaker Gerima will get the Vantage Award, honouring, said the museum, "an artist or scholar who has helped to contextualise and challenge dominant narratives around cinema." Gerima is best known for such films as Harvest: 3000 Years, Sankofa and Teza.
Italian star Loren – the two-time Oscar winner currently earning awards attention for The Life Ahead, her first feature in a decade - is the winner of the Visionary Award, acknowledging an "extensive body of work [that] has advanced the art of cinema."
The museum described the creation of the awards as "reflecting its mission to celebrate and advance the understanding of the diverse and varied stories of cinema and cinematic artists."
The museum also named producer Jason Blum, Oscar-nominated director Ava DuVernay and writer-director-producer Ryan Murphy as chairs of its gala opening event.
Bill Kramer, director and president of the Academy Museum, said: "The Academy Museum is committed to celebrating and championing the work of film artists, scholars and professionals through our exhibitions, screenings, programs, collection and now, through our annual gala. It is such an honour to be able to recognise both Haile Gerima and Sophia Loren for their impactful and inspirational artistry and to acknowledge the incredible work of our campaign committee. We are deeply grateful to our gala co-chairs and our sponsors for their extraordinary leadership and support of this inaugural event."