Governors act on recommendation of sound branch executive committee.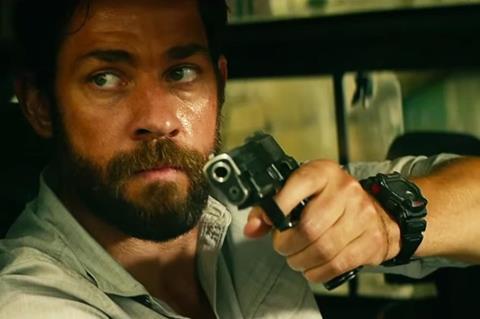 Greg P Russell, who worked on Michael Bay's war film 13 Hours: The Secret Soldiers Of Benghazi, has been removed from the list of sound mixing nominees for an alleged violation of Academy campaign regulations.
The Academy announced the development on Saturday – one day before the 89th annual Academy Awards – after it emerged Russell had called fellow members of the sound branch during the nominations phase to make them aware of his work on the film.
The action is in direct violation of campaign regulations that prohibit telephone lobbying.
An additional nominee from the film will not replace Russell. The remaining sound mixing nominees from the film are Gary Summers, Jeffrey J. Haboush and Mac Ruth.
The Academy's board of governors voted on Thursday to act upon the recommendation of the sound branch executive committee.
"The Board of Governors' decision to rescind Mr. Russell's nomination was made after careful consideration," said Academy president Cheryl Boone Isaacs. "The Academy takes very seriously the Oscars voting process and anything – no matter how well-intentioned – that may undermine the integrity of that process."
The campaign regulation in question states that "contacting Academy members by telephone to promote a film or achievement is expressly forbidden, even if such contact is in the guise of checking to make sure a screener or other mailing was received."
The nominees for sound mixing are:
ARRIVAL
Bernard Gariépy Strobl and Claude La Haye
HACKSAW RIDGE
Kevin O'Connell, Andy Wright, Robert Mackenzie and Peter Grace
LA LA LAND
Andy Nelson, Ai-Ling Lee and Steve A. Morrow
ROGUE ONE: A STAR WARS STORY
David Parker, Christopher Scarabosio and Stuart Wilson
13 HOURS: THE SECRET SOLDIERS OF BENGHAZI
Gary Summers, Jeffrey J. Haboush and Mac Ruth.