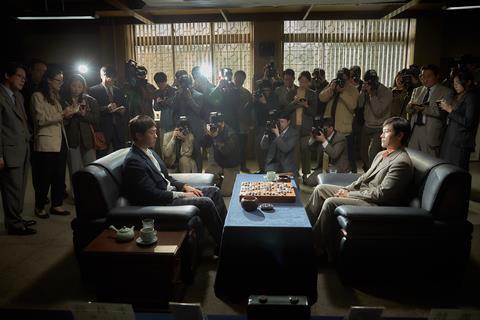 South Korea's Acemaker movieworks is launching international sales on The Match, starring Lee Byung-hun (Squid Game, The Man Standing Next) and Yoo Ah-in (Burning) as an undefeated Go master and his gifted but willful protégé.
Directed by Kim Hyung-joo (The Sheriff In Town), the film is set in the 1980s competitive world of Go championships (Go is a strategic board game popular in many parts of Asia).
When Lee's character discovers a gifted but untrained young boy (Yoo) in an amateur contest, he takes him under his wing to turn into a professional player. But conflicts arise when the protege later turns against his teachings.
Produced my Moonlight Film (Money, The Spy Gone North), the film is in post-production.
At the upcoming Asian Contents & Film Market, Acemaker movieworks also will be selling films including Kwak Kyung-taek's Firefighters, based on a true story, and Lee Il-hyung's Remember, the Korean remake of Atom Egoyan's Nazi-hunter drama.