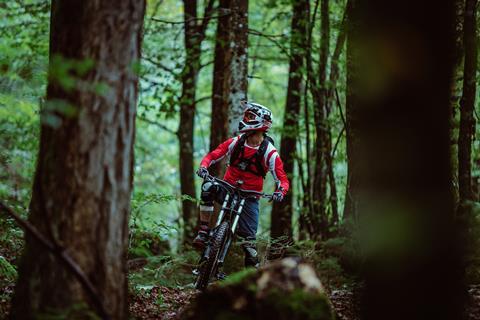 Italian sales company True Colours has sold action thriller Ride to Japan (AK Company) and picked up comedy drama The Good One, which is headed to Rome Film Fest's Alice nella città side section.
The debut feature of Jacopo Rondinelli, Ride is about a pair of extreme-sports athletes seeking thrills and money who get involved in a mysterious cash prize contest that turns out to be far deadlier than expected. The film is produced by Mercurious with Tim Vision and Lucky Red, which also released the film in Italy last year. It had its international premiere at the Brussels International Fantastic Film Festival in 2018.
Akiko Kotake, head of distribution for AK Company, said, "Ride is a very exciting film – cool in its visuals and splendid in its action and thrills."
The film previously sold to multiple territories including the US (Gravitas Ventures), Germany (KSM), South Korea (Movement Pictures), China (Bravos Pictures) and Taiwan (AV Jet).
True Colours described the film as part of a new wave of genre titles it is looking to nurture and distribute. Others on the company's slate include horrors The Nest, which is currently screening in competition at Sitges Fantastic Film Festival, and In The Trap, which will open the upcoming the Festival de Cine de Terror de Molins.
True Colours also has picked up The Good One, directed by Vincenzo Marra, which is also set as a Rome premiere. The film follows 60-year-old Bartolomeo, a down-and-out sports attorney with a gambling addiction looking for the next Maradona. When he hears about Pablito, a young player in Uruguay, he makes it his mission to get him to Italy.