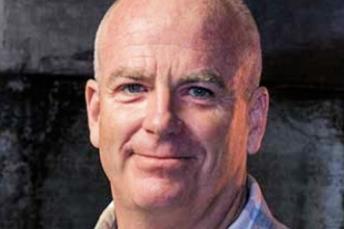 The Association of Film Commissioners International (AFCI) has named New Zealand's Kevin 'KJ' Jennings as its new president.
Jennings replaces Jess Conoplia - who has stepped down to pursue other opportunities in film and TV production - at the non-profit, which represents local and national film commissions from six continents.
The AFCI said an immediate focus for Jennings will be the expansion of the Association's COVID-19 Global Production Alert resource, which provides updated information on pandemic-related policies worldwide.
Jennings, who served as AFCI board chair from 2016 to 2019, has spent the last 13 years as executive manager of Film Otago Southland, a regional film commission in New Zealand that has recently worked with productions including Mulan, Mission: Impossible – Fallout and The Hobbit.
AFCI board chair (and Buffalo Niagara Film Commissioner) Tim Clark said: "KJ brings the experience, expertise and connections required to lead AFCI into 2021 and the post-COVID world. He understands our organisation and is committed to helping members work more closely with content creators and policymakers."
Jennings said: "I'm excited to lead AFCI through this uniquely challenging time. Jess Conoplia did a remarkable job transforming AFCI, building our member community and helping film commissioners become more relevant to industry decision makers. I look forward to building on her success."