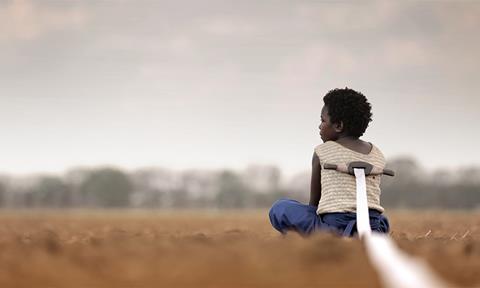 AFI Fest top brass on Monday announced films in the New Auteurs and American Independents programmes ahead of the 2017 edition, set to run in Hollywood from November 9-16.
New Auteurs highlights first- and second-time feature directors and this year's crop comprises 11 films, nine of which are by female directors.
The selection: Ava (France, Léa Mysius); Closeness (Russia, Kantemir Balagov); Hannah (Italy-Belgium-France, Andrea Pallaoro); Have A Nice Day (China, Liu Jian); High Fantasy (South Africa, Jenna Bass); I Am Not A Witch (pictured, France-UK-Germany, Rungano Nyoni); Milla (France, Valérie Massadian); Pendular (Argentina-Brazil-France, Júlia Murat, Matias Mariani); Summer 1993 (Spain, Carla Simón); What Would People Say (Norway-Germany-Sweden, Iram Haq); and Winter Brothers (Denmark-Iceland).
American Independents section comprises 11 selections representing what AFI FEST team views as the best of independent filmmaking this year.
The selection: The Ballad Of Lefty Brown (Jared Moshé); Bodied (Joseph Kahn); California Dreams (Mike Ott); El Mar La Mar (Joshua Bonnetta and J.P. Sniadecki); The Endless (Justin Benson, Aaron Moorhead); Fits And Starts (Laura Terruso); Gemini (Aaron Katz); Life And Nothing More (Antonio Méndez); Mr. Roosevelt (Noël Wells); Sollers Point (Matthew Porterfield); and Thoroughbreds (Cory Finley).
"The New Auteurs and American Independents programming speaks to a singular mandate of AFI FEST: ensuring that emerging filmmakers from around the globe have a world-class venue to present their stories to an eager audience," Lane Kneedler, AFI FEST director of programming, said. "These films embody the promise of women and men who strive to lift our spirits through comedy, documentary, drama, science fiction and even a great American western."
As previously announced, Mudbound will open the festival on November 9.