EXCLUSIVE: Russian and Latin American rights sold for animation about the life and death of van Gogh.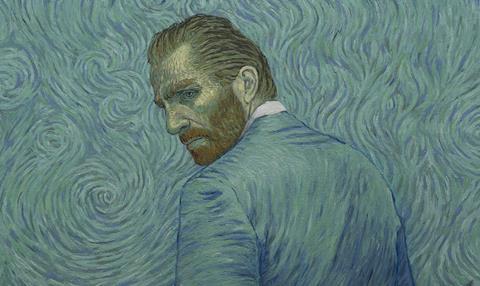 Cinema Management Group (CMG) has announced further key deals on the animated feature Loving Vincent after concluding talks prior to the market.
CD Land has picked up Russian rights and Swen has acquired pan-Latin pay-TV including Brazil in addition to more than 20 previously announced sales.
CMG chief Edward Noeltner and vice-president of sales and operations Dené Anderberg are showing new footage on the fully painted animation about the life and death of Vincent van Gogh as told through his paintings and the characters that inhabit them.
Dorota Kobiela and Hugh Welchman direct for BreakThru Films and Trademark Films and the cast includes Douglas Booth, Jerome Flynn, Chris O'Dowd, Saoirse Ronan and Eleanor Tomlinson.
Based on meticulous research and drawing from more than 800 of van Gogh's letters, Loving Vincent is rendered in the style of the Dutch Master's and comprises more than 62,000 oil-painted canvases. The producers anticipate a worldwide 2017 launch.
"It's truly gratifying that the internet buzz on Loving Vincent translated into a recent sold-out 'making of' presentation at The National Gallery in London last week," said Noeltner, who added that since March a teaser trailer has generated more than 130million views.
"The van Gogh Museum in Amsterdam is also hosting a 'making of' event on November 25th as a lead-up to the film's completion, which is attracting a lot of attention on their website."