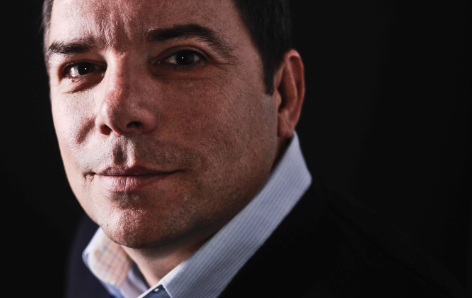 President of distribution Mark Lindsay of New York-based Saboteur Media heads to the market this week with a roster of new sales titles led by Mario Van Peebles directing Dionne: The Dionne Warwick Story.
LeToya Luckett and Danny Glover will star in the Dionne Warwick biopic, on which Warwick herself serve as executive producer and music supervisor.
The film is set to go before the cameras in the first quarter of 2018 on the East Coast and centres on Warwick's struggles to advance her career while secretly battling trauma. Dave Wooley produces and Randall Jahnson (The Doors, The Mask Of Zorro) wrote the screenplay.
David Cunningham directs The Wind And The Reckoning: Based On The Writings Of Jack London, an action adventure to star Jim Caviezel and Jason Scott Lee that is scheduled to shoot in Hawaii in April 2018.
The feature recounts the true story by celebrated author London of Ko'olau, a Hawaiian native who rebelled against the US occupation. John Fusco (Hidalgo, The Forbidden Kingdom) wrote the screenplay and produces with Cunningham.
Saboteur executive director Nick Quested is lining up to direct Kif in Paris and Morocco in spring 2018. The action thriller stars Saïd Taghmaoui as a hashish trade worker in Morocco who must deal with an old friend from Paris with a score to settle. Jean-Charles Lévy produces.
Lindsay (pictured) and his team have the completed Brazilian drama João O Maestro from writer-director Mauro Lima that stars Alexandre Nero, Caco Ciocler, Rodrigo Pandolfo and Alinne Moraes. The story tells of the renowned Brazilian classical pianist João Carlos Martins and his rise to fame despite a life-long battle with physical illness. Paula Barreto produces.
Slasher horror Lumberjack is scheduled to shoot in New York in March 2018 and hails from The Vicious Brothers. The action takes place in a sleepy logging town in Washington state where an ancient evil is about to be awoken.
Previously announced psychological thriller Love Thy Keepers from Josh Janowicz is completed and centres on an idealistic couple who bring a lifelike robot helper into their countryside mansion. Drew Van Acker, Addison Timlin and Steven Strait star and Sunil Perkash, Ryan R. Johnson and Martin Sprock served as producers.
On the documentary side – Saboteur started out as a documentary distributor before Quested introduced the sales division prior to Cannes – the slate includes Bobbito Garcia's music film Rock Rubber 45s: A Basketball Sneaker Music Tale, currently in post.
Greg Poole's Keys To The Dancehall is in production and chronicles the cultural impact of Casio electronic keyboards. Being George Clooney: A Film About the Art of Dubbing by Paul Mariano is completed and explores the world of Hollywood audio dubbing.
Previously announced documentary titles are Word Is Bond, Sacha Jenkins' completed tour of hip-hop culture that will air on Showtime in February 2018; and King Adz's DOC NYC selection The Iconoclast, about art thief Michel van Rijn.