EXCLUSIVE: April Mullen's gang drama to be introduced at AFM.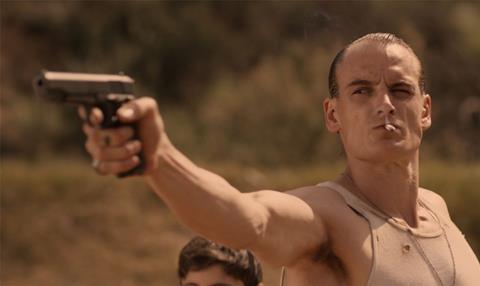 Epic Pictures has acquired Below Her Mouth director April Mullen's follow-up Badsville and will introduce to international buyers at the AFM and distribute in the US towards the end of the year.
Co-founder Shaked Berenson and CEO Patrick Ewald want to feed the pipeline of distribution division Epic Pictures Releasing and director of US distribution Paula Moreno will be scouring the AFM for acquisitions.
Emilio Rivera of Sons Of Anarchy and Robert Knepper of Prison Break star in Badsville, a crime thriller set in the working class greaser gang milieu.
The story centres on a gang leader who risks everything when he makes a promise to his dying mother and tries to leave his old life behind.
Ian McLaren and Benjamin Barrett co-wrote the script and are among the cast. Producers are David J. Phillips of Phillm Productions and Douglas Spain.
"We are expanding into other genres such as films for the Latino audience and focus on diverse filmmakers specifically crossing gender lines," said Moreno.
The Epic team believes Mullen's range of storytelling makes her a compelling element at a time when gender parity continues to be a hot topic.
"Badsville brings high stakes, a unique tone, strong characters and violent heartbreak," said Mullen. "It's always refreshing when a script speaks so closely to one's truth and a new voice is born and Ian McLaren and Benjamin Barrett have done just that."
"April's voice and sensibility uniquely captures the macho gang culture and its intimate inter-relationships," said Epic Pictures co-founder Shaked Berenson. "She is definitely a talent to watch and we are excited to be working with her on Badsville and in the future."
CEO Patrick Ewald added: "We continue our commitment to support a diversity of filmmakers and voices."
Mullen's erotic drama Below Her Mouth premiered in Toronto in September. Her other feature directing credits include revenge thriller 88 and Dead Before Dawn 3D.
Earlier this year, Epic Pictures Releasing distributed sci-fi thriller Day Of Reckoning. Their AFM sales slate includes Ireland-set ghost story The Lodgers.