Two high-concept genre films are being introduced at this week's American Film Market.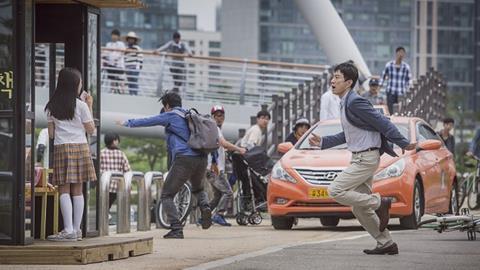 South Korea's Finecut is launching sales on two high-concept genre titles, A Day (working title) and House Of The Disappeared at the American Film Market (AFM).
Mystery drama A Day stars Kim Myung-min (Proof Of Innocence) as a man who keeps living the day he lost his daughter in an endless loop, trying to find a way to save her. Jo Eun-hyung, who played the young Hideko in Park Chan-wook's The Handmaiden, features as the daughter. Byun Yo-han (Socialphobia) also features.
First-time feature director Cho Sun-ho makes his feature directorial debut with the film. Currently in post-production, A Day is set for local release in 2017.
Mystery thriller House Of The Disappeared stars Yunjin Kim from TV's Lost, along with K-pop group 2PM's Ok Taec-yeon (A Night Before The Wedding).
Directed by Lim Dae-woong (Horror Stories) and written by Jang Jae-hyun (The Priests), the film follows what happens when a housewife returns after 25 years in prison to the house where her husband died and her son went missing.
Currently in production, the film is aiming for a 2017 release.