Co-chief Raffaella Leone talks future plans for the high-end distribution and production outfit.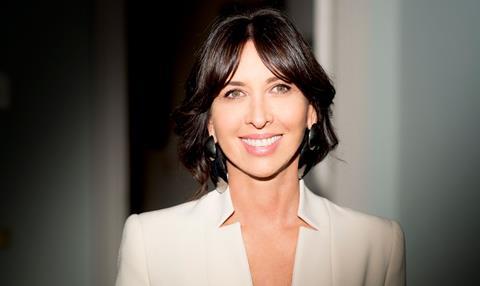 Italy's historic film company the Leone Film Group – founded by late "spaghetti western" maestro Sergio Leone and now run by his heirs Andrea and Raffaella - has gone from strength to strength since floating on the Milan stock market at the end of 2013. Under the new management of Leone's children, it has expanded into a major high-end distribution and production player in Italy, updating its line-up to appeal to younger generations in the process.
The company currently has output deals with Lionsgate, DreamWorks and Summit Entertainment and has several high-profile titles on its slate this year including La La Land, The Girl On The Train and Hacksaw Ridge. It also has growing clout as a domestic producer through the success of Marco Belardi's Lotus Production, acquired by the company in July 2104, with films like Paolo Genovese's hit comedy Perfect Strangers and Paolo Virzi's Like Crazy.
Internationally, the company has just come on board Steven Spielberg's upcoming feature The Kidnapping Of Edgardo Mortara as a co-producer. In the latest development, the acquisition in September of a 10% stake in the company for roughly $6.7m in a deal struck with TV producer and director Maite Bulgari – wife of Paolo Bulgari, chairman of the Italian luxury goods brand – will help fund the company's expansion into TV.
Screen sat down with Raffaella Leone to talk about the company's future projects and strategy.
Where does Leone Film Group's main focus lie?
We want to become a factory covering everything from production to distribution to sales. But we want to go beyond that: our aim is to get our favourite filmmakers to interact with each other. For example, Paolo Genovese [Perfect Strangers] is now writing a new movie and Gabriele Muccino [The Pursuit Of Happiness] is on board working creatively with him. We want to foster these sorts of relationships in which different cinematic visions come together to create new value.
Is that your mission?
No, what I'd really like to achieve in the future is that a success like Perfect Strangers isn't bought for remake but rather for international distribution. I want to see Italian movies with Italian actors distributed worldwide, from China to Peru.
Is the Leone Film Group planning to move into exhibition?
We're moving fast but not that fast. Sure, it would be something good for us, but it's a business I know nothing about. It would require connecting with the right people with the necessary know-how, as we did with Lotus when getting into production. The Italian exhibition sector desperately needs to modernise to international standards, both in terms of audio and video quality but also in providing facilities like parking spaces.
Italian cinema is now producing more films with international appeal and stars. Is that the path you'd like to pursue?
I think we have to tell Italian stories that we like, universal stories that anybody can enjoy and stop asking ourselves what international audiences may like.
What is making the difference in how Italian productions are becoming more relevant for the market?
It's them looking at us, not vice versa. International players are looking for ideas beyond the American productions. The world is getting smaller and borders seem to matter less. I see curiosity towards Italian productions, and good for us we managed to take advantage of this immediately.
What does the Bulgari deal bring to the table for the Leone Film Group?
It will support our move into TV series. The effort was too big to sustain with our own structure so we met with Maite Bulgari, who we know and love, and tried this very light joint venture. It's a small commitment not a real wedding — let's see what happens. We're about to start production of Colt, an old western idea of my father with Stefano Sollima as show-runner, and Beati Paoli, by Giuseppe Tornatore.
What are your plans for the Oscar contenders on your upcoming distribution slate?
For La La Land, we will do a substantial wide release very close to the Oscars. It's a masterpiece, I'm sure it will be a success, and I strongly believe in word of mouth. For Hacksaw Ridge, we haven't decided yet, I think it has strong potential, and I've seen a good response by Italian audience to difficult movies in these years.