The Santa Monica-based sales, production and financing company has boarded international rights to Mushroom Pictures' coming-of-age horror film following its world premiere in Venice Horizons.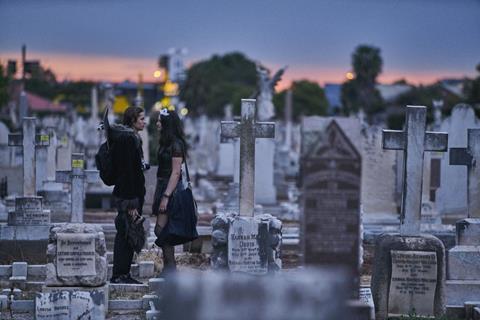 Toby Wallace, Gulliver McGrath and Mitzi Ruhlmann star in the Australian director Nicholas Verso's debut about teenage friends who embark on a precarious all-night trek on Halloween.
Mushroom's John Molloy produced Boys In The Trees and released the film theatrically in Australia. The company's production credits include the iconic Australian drama Chopper.
"Nicholas Verso has made a stylish, smart and frightening film which perfectly captures the feat that lurks in our imagination," said Myriad president Kirk D'Amico. "We are very proud to be able to bring this extraordinary film to international distributors."
Myriad senior vice-president of marketing and acquisitions Audrey Delaney negotiated international sales rights with Mushroom's Molloy and Bethany Jones.
The company's slate roster includes Penelope Cruz in The Queen Of Spain directed by Fernando Trueba, as well as Duane Adler's Indian dance film Heartbeats, and Mark Pellington's The Last Word starring Shirley MacLaine and Amanda Seyfried, which Bleecker Street will distribute in the US.