EXCLUSIVE: First interview with new seller about company ambitions.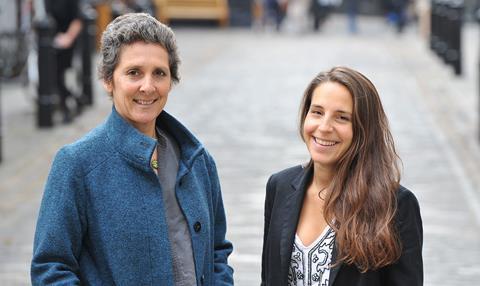 Despite concerns over a punishing exchange rate following the Brexit vote, thirty-eight UK sales companies will exhibit at this year's AFM, the highest number since at least 2009.
Few come with as much intrigue as newly minted Rocket Science, the London-based operation launched last month by former HanWay Films MD Thorsten Schumacher, who worked at Jeremy Thomas' blue chip sales company for 13 years.
Rocket Science's impressive debut market slate includes Saoirse Ronan drama On Chesil Beach from Number 9 Films, Nick Hornby adaptation Juliet, Naked with Ethan Hawke, Rose Byrne and Chris O'Dowd in talks to star, and David Lowery's crime caper Old Man And The Gun set to star Robert Redford and Casey Affleck.
The company is backed by a consortium of undisclosed investors across Europe, the Middle East and Asia and plans to expand to Los Angeles next year with the aim of growing to around ten staff by the end of 2017. At least 3-4 new titles will added for Berlin.
"We felt there was a gap in the market place for a bigger, more commercial, more vertically integrated, US-facing sales agency out of London," Schumacher explained to Screen about the timing behind the launch.
"The UK market over the years has become quite fragmented. I thought about this very carefully before entering, which is why we made sure we are properly financed with partners with really deep pockets so we can swing for the fences and make good plays and get involved in projects in different ways, not just as sales agents but potentially in the financing and development phases."
"We currently have silent investors who will naturally grow into becoming strategic investors as the company evolves."
"When you look at the world right now, there are a lot of financing options available for films and companies. I think people find our idea and our approach very exciting. We have our financing closed and we have the company up and running but we want to expand. The idea is to be a sales company initially in order to establish the brand and infrastructure but to quite quickly expand into other areas as well."
Hires
The company recently bolstered its staff with the hires of former HanWay executives Chiara Gelardin and Claire Taylor who will both handle international sales.
The hires have been made without title structure as part of a "strategic move to build the company around individual specialisms and an integrated vision".
Taylor and Gelardin served as as Director of Sales and Distribution, and Director of International sales, respectively at HanWay, working on titles including Steve McQueen's Shame and Oscar nominees Brooklyn, Carol and Anomalisa.
Schumacher added: "I have been privileged to work with Chiara and Claire for a long time, and the team feels dynamic and efficient, fitting perfectly into the company's collaborative nature.
"With her strong legal and business expertise Chiara will naturally be across all areas of the business with me. Claire's broad creative and curatorial skills with filmmakers also make her a natural fit to take a central role across our film and TV ventures."