EXCLUSIVE: Voltage Pictures holds international sales rights to Distant Horizon's thriller.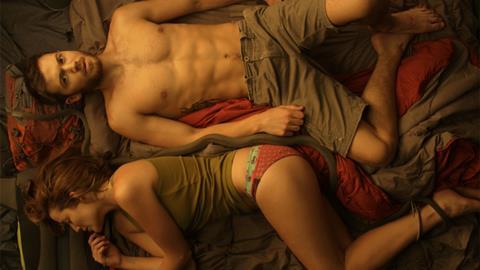 Voltage Pictures swings into the AFM with international sales rights to Distant Horizon's upcoming thriller Serpent.
Amanda Evans will make her feature directorial debut based on her screenplay, which was selected for the Berlin Co-Production Market in 2012.
Serpent takes place during a romantic getaway as a couple find themselves trapped in their tent with a venomous snake.
As it becomes clear there may be no escape and the situation sparks a heated exchange, the lovers realise only one of them can make it out alive.
Production wrapped in late summer in and around Cape Town and it is understood the producers are close to a US deal.
Distant Horizon chief Anant Singh, Greig Buckle and Evans are producing Serpent, which stars Sarah Dumont of Scouts Guide To The Zombie Apocalypse and Tom Ainsley from Versailles and The Royals.
"We are very proud to be working with our friends Jonathan Deckter and John Fremes at Voltage, with whom we have worked for many years," said Singh. "Amanda Evans is a very talented director and is passionate about her genre."
President of international sales Fremes added: "Serpent is a one-of-a-kind, edge-of-your-seat thriller that will have mass appeal to genre audiences the world over."
Singh negotiated the deal with Voltage president and COO Deckter.