Sales veteran to debut in new role at Venice Film Festival.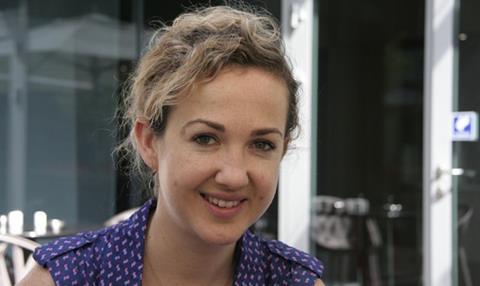 Agathe Valentin has been appointed head of sales at Pyramide International, the sales arm of Paris-based auteur film production and distribution house Pyramide Films.
Valentin arrives from Les Films du Losange where she spent eight years rising to the position of head of sales and handling prestige auteur titles such as Michael Haneke's Oscar-winning Amour and Stranger By The Lake.
"After eight years at Films du Losange, I felt ready for a new adventure and a fresh challenge," Valentin told ScreenDaily.
She will make her first outing in her new role at the Venice Film Festival (Sept 2-12) with two festival titles: Early Winter and Montanha.
Australian Michael Rowe's Early Winter, starring Paul Doucet as a security guard fighting to keep his marriage afloat opposite Suzanne Clement as his wife, will premiere internationally in Venice Days.
It marks an English-language debut for Rowe whose previous features Leap Year and The Well were set in Mexico and shot in Spanish.
Portuguese director Joao Salaviza's coming-age-of-tale Montanha — about a young boy forced to take on family responsibilities when his grandfather falls gravely ill – will premiere in Venice Critics' Week.
It is Salaviza's debut feature after a series of award-winning shorts including the Palme d'Or winning Arena and Rafa, which clinched a Golden Bear in Berlin.
Toronto titles
Pyramide International will also be out in force at the Toronto International Film Festival (TIFF) (Sept 10-20).
It will world premiere Argentine filmmaker Pablo Aguero's Eva Doesn't Sleep, which will then head to San Sebastian (Sept 18-26) in a competition slot.
The long-researched film explores the legacy of the at once hated and feted Peron through the 25-year search for her embalmed body, which was hidden in various locations around the world following her death.
Gael Garcia Bernal and Denis Lavant co-star as the Argentine secret service colonels charged with tracking down and disposing of her body.
Pyramide will also world premiere Daniel and Emmanuel Leconte's documentary Je Suis Charlie – L'Humour à Mort paying tribute to the cartoonists of satirical magazine Charlie Hebdo who were slaughtered in a bloody terrorist attack last January.
It follows on from the directors' 2008 work It's Hard Being Loved By Jerks – documenting the trial of former Charlie Hebdo editor Philippe Val on charges of defamation and incitement of hatred for printing 12 controversial cartoons depicting the Prophet Muhammad, originally published in a Danish newspaper.
Other TIFF titles on Pyramide's current slate include Catherine Corsini's Summertime, starring Izia Higelin as a young woman from a rural community who heads to Paris in the 1970s where she embarks on a passionate affair with a feisty feminist played by Cecile de France.
It will screen as a special presentation having previously premiered at Locarno earlier this month.
The company also has a few territories remaining on Patricio Guzman's The Pearl Button, which will play in Toronto's Masters selection.