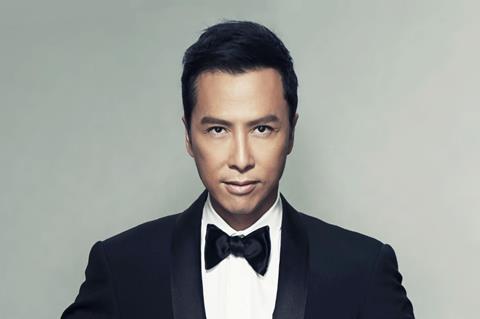 Heading into Toronto AGC International has acquired sales rights to English-language action thriller The Father starring Donnie Yen, Alec Baldwin and Frank Grillo.
Yen (IP Man franchise, Mulan, Star Wars: Rogue One) will star in the homage to 1980s action movies that is set in the Irish-American gangland of South Boston where a Hong Kong immigrant must protect his family after his wayward teenage sons stumble upon a stash of heroin.
Tommy Wirkola (Hansel And Gretel: Witch Hunters) will direct from a screenplay by P.G. Cuschieri, and principal photography is scheduled to start in early 2021.
Arthur Sarkissian (The Foreigner; Rush Hour franchise), Basil Iwanyk and Erica Lee of Thunder Road (John Wick and Sicario franchises, Greenland), John Schramm and Yen are producing.
CAA Media Finance handles US rights.
AGC Studios' sci-fi epic Moonfall is scheduled to start production in Montreal in October, and Pierre Morel's action thriller The Blacksmith is set for principal photography in Bulgaria later this year.