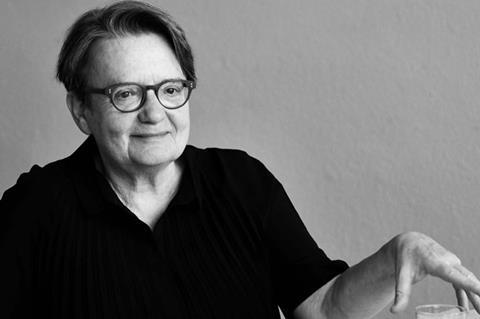 Polish director Agnieszka Holland has criticised the "hypocrisy" shown by those within the film industry who have shunned filmmaker Roman Polanski.
Polnaski's An Officer And A Spy has been boycotted by distributors in several major territories since new rape accusations against the director surfaced last year. These accusations followed on from the Samantha Geimer case, when Polanski fled the US in 1978 after pleading guilty to unlawful sex with the then 13-year-old.
Holland, whose historical drama Charlatan is set to screen next week as a Berlinale Special Gala, told Screen: "I see a lot of hypocrisy in Polanski's case. All the institutions - like the American Film Academy or the French Film Academy - knew about what he [Polanski] did for many, many years. He was received, distributed and awarded.
"Then, suddenly, because the social mood changed, the same man became totally rejected and a fugitive not only from the US but from every place. I think it is to clean the dirty conscience of those institutions and to show kind of moral purity."
She also compared the lead character in Charlatan - Jan Mikolášek, a charismatic but morally flawed faith healer - to Kevin Spacey, whom she directed in Netflix series House Of Cards. "When I was talking to the actor (Ivan Trojan), I couldn't stop thinking about Kevin Spacey… who had his very painful fall. Somehow, he (Spacey) reminded me of Mikolášek in his narcissistic hubris and, at the same time, the incredible gift he had."