Screen previews the Special, Generation and Forum sections at this year's Berlin International Film Festival (7-17 Feb).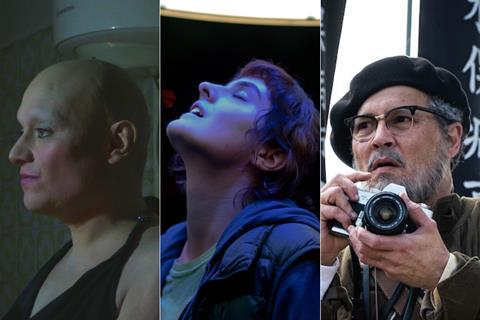 Berlinale Special
Charlatan (Cze-Ire-Pol-Slov)
Dir. Agnieszka Holland
Oscar-nominated Polish director Holland returns to Berlin after playing in Competition with Mr Jones last year (she first competed for the Golden Bear in 1981 with Fever). Veteran actor Ivan Trojan stars in Holland's biopic about Czech healer Jan Mikolasek, who helped millions using plant-based remedies during the Nazi occupation and Communist rule. Producers are Sarka Cimbalova of the Czech Republic's Marlene Film Production and Kevan Van Thompson.
Contact: Films Boutique
Curveball (Ger)
Dir. Johannes Naber
German director Naber explores the weapons of mass destruction scandal through the eyes of a bio-weapons expert and an Iraqi asylum seeker codenamed 'Curve­ball'. The drama marks Naber's fourth feature following 2016 fantasy Heart Of Stone, Age Of Cannibals, which played at the 2014 Berlinale, and 2010's The Albanian. Producers are Amir Hamz, Christian Springer and Fahri Yardim of Bon Voyage Film.
Contact: Arri Media International
DAU. Degeneration (Ger-Ukr-UK-Rus)
Dirs. Ilya Khrzhanovskiy, Ilya Permyakov
Part of the epic Dau art project, this six-hour film centres on a secret Soviet institute that is exploring scientific and occult experiments aimed at creating the ideal human being. Co-director Khrzhanovskiy, who has overseen the entire Dau project, previously made sci-fi drama 4, which debuted at Venice in 2004. It is accompanied by DAU. Natasha, which has been selected to play in Competition.
Contact: Coproduction Office
High Ground (Australia)
Dir. Stephen Johnson
Set in 1930s Australia, this western action thriller stars Simon Baker as a bounty hunter who enlists the help of a young Aboriginal man to track down the most dangerous outlaw in the territory — his uncle. It is Australian filmmaker Johnson's second feature after 2001's Yolngu Boy. The producers are Maggie Miles, Witiyana Marika and Johnson alongside David Jowsey and Greer Simpkin.
Contact: Playtime
Minamata (UK)
Dir. Andrew Levitas
Johnny Depp plays Life magazine photographer W Eugene Smith in Levitas's second feature after 2014's Lullaby. Set in the early 1970s, it follows Smith as he takes on a powerful corporation responsible for poisoning the people of Minamata, Japan. Developed by Depp's Infinitum Nihil banner, the actor produces alongside the company's Sam Sarkar, Levitas and Gabrielle Tana.
Contact: HanWay Films
My Salinger Year (US)
Dir. Philippe Falardeau
Canada's Falardeau directs and adapts this big-screen version of Joanna Rakoff's 1996-set memoir, which opens this year's Berlinale. Margaret Qualley stars as a college graduate who takes a clerical job working for the literary agent (Sigourney Weaver) of renowned reclusive writer JD Salinger. Parallel Film Productions and micro_scope produce.
Contact: Memento Films International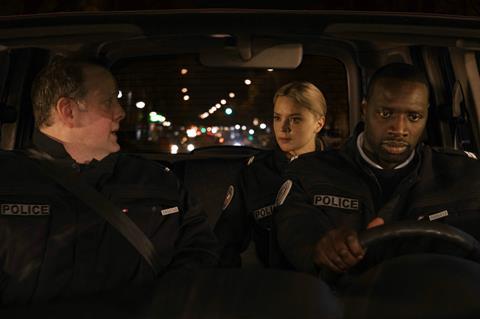 Night Shift (Fr)
Dir. Anne Fontaine
French filmmaker Fontaine makes her Berlinale debut with this contemporary drama about three Parisian police officers transporting an illegal immigrant to the airport for deportation. When he tells them his life is in danger if he is returned to his native country, the trio debate whether they should free him. Omar Sy, Virginie Efira and Grégory Gadebois star as the police officers with Iranian actor Payman Maadi (A Separation) as the condemned man.
Contact: Gabrielle Tensorer, Studiocanal
Numbers (Ukr-Pol-Cze-Fr)
Dirs. Oleg Sentsov, Akhtem Seitablaiev
Ukrainian filmmaker Sentsov was Russia's most famous political prisoner from 2014 until his release in 2019. While still behind bars, he sent notes to Seitablaiev for this adaptation of his play — a dystopian drama set in a totalitarian regime, which is disrupted when one person decides to rebel. The official billing is "by" Sentsov "in collaboration with" Seitablaiev. Producers are Ukraine's 435 Films and Poland's Apple Film Production. The Berlinale has staged campaigns to free the filmmaker in the past, screening The Trial: The State Of Russia Vs Oleg Sentsov in 2017.
Contact: Latido Films
Onward (US)
Dir. Dan Scanlon
US filmmaker Scanlon presents his second feature for animation power­house Pixar following 2013's Monsters University. Set in a world populated by fantasy creatures, the story follows two elf brothers — voiced by Tom Holland and Chris Pratt — who use magic in a bid to reunite with their late father for one final day. Pixar's long history with the Berlinale started with Toy Story, which screened out of competition at the 1996 festival.
Contact: Walt Disney Studios Motion Pictures
Persian Lessons (Rus-Ger-Belarus)
Dir. Vadim Perelman
This concentration camp drama follows a Belgian Jew who falsely claims to be Persian and has to teach the head of the camp a language he does not know. 120 BPM (Beats Per Minute)'s Nahuel Pérez Biscayart plays the young prisoner opposite German star Lars Eidinger. Ukrainian filmmaker Perelman's 2003 debut House Of Sand And Fog secured three Oscar nominations. Producers include Timur Bekmambetov.
Contact: Memento Films International
Pinocchio (It-Fr)
Dir. Matteo Garrone
Roberto Benigni stars as Geppetto in this live-action adaptation of the fairytale. It marks a return to Berlin for the Italian actor, who sat on the jury in 1990 and wrote, directed and starred in The Tiger And The Snow, which screened there in 2006. Director Garrone also returns to Berlin after First Love played in Competition in 2004. Pinocchio has taken $16.5m in Italy since its December release.
Contact: HanWay Films
Time To Hunt (S Kor)
Dir. Yoon Sung-hyun
Yoon's second film is set in a dystopian future in the aftermath of a severe financial crisis. Four men are left with no choice but to break the law in order to survive. The cast includes Lee Je-hoon and Park Jung-min, both from Bleak Night, and Choi Woo-sik, who played the son in Parasite. Yoon's 2010 debut feature Bleak Night won several awards, including Busan's New Currents prize.
Contact: Contents Panda
Berlinale Special Documentaries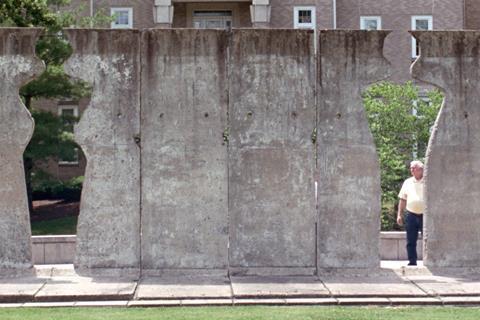 The American Sector (US)
Dirs. Courtney Stephens, Pacho Velez, Contact: Courtney Stephens
Golda Maria (Fr)
Dirs. Patrick Sobelman, Hugo Sobelman, Contact: mk2 Films
Hillary (US)
Dir. Nanette Burstein, Contact: Dogwoof
Last And First Men (Ice)
Dir. Johann Johannsson, Contact: Films Boutique
Paris Calligrammes (Ger-Fr)
Dir. Ulrike Ottinger, Contact: Zero One
Speer Goes To Hollywood (Isr)
Dir. Vanessa Lapa, Contact: Real Works
Swimming Out Till The Sea Turns Blue (China)
Dir. Jia Zhang-ke, Contact: mk2 Films
Forum
German film writer Cristina Nord's first year in charge of the Berlinale's Forum section also sees a new selection procedure, a refreshed committee and a theme of "Galloping between different eras". This is well-represented by Chilean film The Tango Of The Widower And Its Distorting Mirror, which Raul Ruiz began shooting in 1967 before abandoning it when he went into exile in 1973. Valeria Sarmiento, Ruiz's editor, co-director and widow, has reassembled the footage for its world premiere here.
Romania's Radu Jude presents two Forum titles: the international premiere of experimental feature Uppercase Print (sales by Best Friends Forever) and documentary The Exit Of The Trains, co-directed with historian Adrian Cioflanca, which investigates Romania's role in the Holocaust.
Other titles examining recent political history include Clarissa Thieme's What Remains, looking at the Bosnian War of the early 1990s, and Jonathan Perel's Argentinian documentary Corporate Responsibility.
In UK-France co-production Ouvertures, Louis Henderson and Olivier Marboeuf lead artists collective The Living and the Dead Ensemble in unpicking Haitian history through a rap battle based on Edouard Glissant's 1961 play Monsieur Toussaint, while UK interests are also served by Joshua Bonnetta's UK-Canada co-production The Two Sights.
There is solemnity: Jonathan Rescigno's Strike Or Die looks at the effects of deindustrialisation in Forbach, France, 20 years after one of the country's most violent strikes.
There is also silliness: Matthew Rankin's Toronto 2019 comedy-drama The Twentieth Century (Best Friends Forever) gives a Monty Python-esque picture of former Canadian prime minister William Lyon Mackenzie King's ascent to office.
The chronology theme is appropriate for the section's 50th anniversary: as well as the 35 films — of which 28 are world premieres — in the Forum, it will also replay the entire selection from the inaugural 1971 edition.
Generation
"A keen and open eye, the questioning of conventions and the often-dramatic transgressions of borders" — these are the qualities that Generation head Maryanne Redpath says unite the titles in the 2020 selection. They include 59 competition entries, of which 29 are world premieres and 11 come from debut filmmakers.
A Berlin native opens the 14plus teenager-focused section: Leonie Krippendorff's second feature Cocoon (M-Appeal) came through the Berlinale Talents script station. It follows a youth from the city's hip Kreuzberg district who experiences a series of firsts.
Director Massoud Bakhshi could not attend the Sundance world premiere of Yalda, A Night For Forgiveness (Pyramide International) due to tensions between the US and Iran; its inclusion here provides a chance for him to discuss the reality-TV drama with festival attendees.
Brazil has a strong presence across Generation, with world premieres of Luciana Mazeto and Vinicius Lopes's road movie Sisters In The End Of The World (Irma) and Caru Alves de Souza's My Name Is Baghdad (Reel Suspects), about a Sao Paulo skateboarder who shares her name with the Iraqi capital. Gil Baroni's Alice Junior (Moro Filmes), about a transgender YouTuber who moves from Recife to a small — and small-minded — town, has its international premiere.
"A keen eye through life" is the theme for the Kplus selection for younger children. Contributors include Mongolia's Byambasuren Davaa, an Oscar nominee in 2005 for The Story Of The Weeping Camel, who presents Veins Of The World about a young goat herder who dreams of making it on Mongolia's Got Talent. School drama Cuties is the feature debut of buzzy French director Maïmouna Doucouré; while there is also space for established US director Alexandre Rockwell, who debuted at the Berlinale in 1982 and returns with Sweet Thing (UDI), about two children who escape the troubles of their alcoholic father through a new friendship.