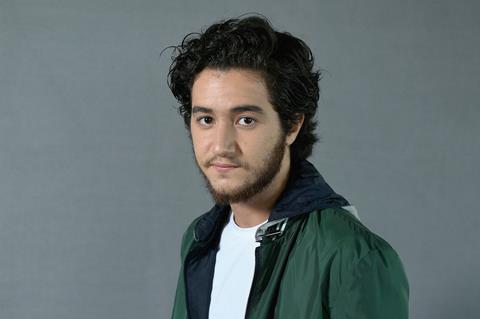 Rising Egyptian actor Ahmed Malek, who was a Screen International Arab Star of Tomorrow in 2017, has signed for the lead role in Canadian director Patricia Chica's coming-of-age drama Montreal Girls.
Malek, who has a growing following at home and is best known internationally for his performance as a Michael Jackson-obsessed teenager in Egyptian Oscar entry Sheikh Jackson which premiered at Toronto last year, will play an Egyptian student who heads to Montreal on a medical school scholarship.
Once there, he hooks up with a wild cousin who introduces him to the Canadian city's vibrant underground subcultures and thrilling nightlife. This exciting new world inspires Basil's innate desire to become a poet and hurls him into a tumultuous relationship with three young women who shatter his perceptions and reveal to him his destiny.
"I went on a year-long quest searching for the right actor to play Basil. Ahmed Malek is perfect for this role," said Chica, who will be in Cannes this year to discuss the project.
Montreal Girls is Chica's debut feature after more than 20 well-received shorts, which have won her fans in the North American genre scene, including Morning After, Las Cholas and A Tricky Treat.
Chica developed the feature with long-time collaborator Kamal John Iskander as well as Bahija Essoussi and Samuel Gagnon at Montreal-based Objectif 9.
Canadian actor Manuel Tadros, who is soon to be seen in Xavier Dolan's upcoming feature The Death And Life Of John F Donavan, will play Basil's Uncle Zaki.
Egyptian producer Mohamed Hefzy and Daniel Ziskind of Cairo-based production company Film Clinic – which is at Cannes this year with Competition titleYomeddine – will supervise the Egyptian part of the shoot.